Fight the Fat with These Online Weight Loss Plans ...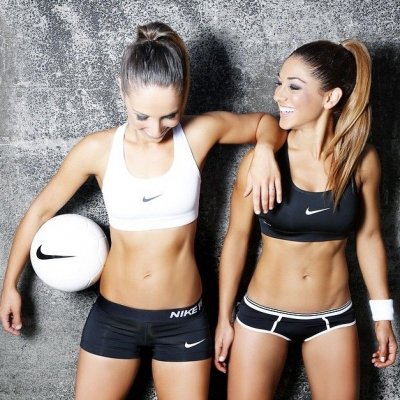 Generally, online weight loss programs are quite well thought of. They don't tend to be fad diets and are usually based on good medical information and sound nutrition and this was borne out by a study undertaken by Brown University. If you need a hand in shifting a few pounds, one of these online weight loss plans might be just the ticket.
It's been a trusted approach to weight loss for more than 50 years now. This points-counting plan provides exercise guidance and shares thousands of meals and recipes with emphasis on eating wholesome food that includes lean proteins, whole grains, vegetables, fruits, eggs, and dairy. Interestingly, you can do Weight Watchers without having to do any exercise however, it is a good idea to incorporate some exercises in your routine to get better results and improve overall health.
welcome.weightwatchers.com
It is one of the best online weight loss plans designed specifically to help you lose weight by reducing your calorie intake through meal replacement with vegetables and fruits. You will also learn to change your lifestyle with ways to enjoy a more active and healthy life. In place of your regular meals and snacks, you will be eating low-calorie meals, shakes, multigrain hot cereal, and nutrition bars to achieve your fitness goals. The plan has improved over the year and now even offers specific programs to maintain short-term weight loss.
healthysolutions.com
Though it seems a bit restrictive at first, this weight loss plan does produce great results mainly because it tells you how to maintain a balance in good carbs and bad carbs and fats. Your diet will be full of vegetables, eggs, fish, lean protein, low-fat dairy, nuts, and whole grains. This low-carb and high-protein weight loss plan is among the most popular American diets because it doesn't require any calorie counting and never stops you from enjoying snacks and desserts.
southbeachdiet.com
Starting with an introductory questionnaire to be able to receive tailored meal plans and advice, there's something available for everyone, including mindless eaters, heavy snackers, and more. Once signed up, visit the website to be a part of live weekly chats with fitness experts as well as well your fellow dieters for motivation. The icing on the cake is the availability of advice to cope with your emotional concerns that often make you eat more. Video exercises with workout planners are also included in this weight loss program.
diet.com
This is a diet for people who don't enjoy cooking much. By strictly following Nutrisystem online weight loss plan, you will be able to lose up to five pounds in your first week. You will continue to lose 1-2 pounds each week after that. The company determines your portions and explains clearly what you can eat and what's off limits. The whole system works around meal planning and portion control. This high-in-protein plan includes good carbs, such as whole grains and veggies – your body digests these carbs slowly to make you feel fuller. Eating out is not an option but you can enjoy meals like roasted turkey medallions with carrots, broccoli, and cauliflower.
nutrisystem.com
Are you tired of weight loss plans that keep you from eating to your heart's content? Try Sliming World USA! The company has been in business for over 40 years now and provides you with a Food Optimizing diet that allows you to eat as much as you want without having to worry about counting calories. They do the math for you and let you eat food with fewer calories and high in nutrients, such as lean meat, pasta, fish, rice, and fruit – you are even allowed some booze and biscuits.
slimmingworldusa.com
This diet plan remains one of the more respected out there and is another where food is supplied by the company. It is claimed that by restricting calories, fat and portions as per the Jenny Craig plan you can lose 2lb a week. The prepackaged meals and recipes are based on this principle. You then keep the weight off with healthy eating, an active lifestyle and behavior modification. There's support and advice and motivation. You'll learn what you should be eating and what a balanced meal looks like to help you once you complete the program.
jennycraig.com
If these don't sound right for you there are other online weight loss plans that might be just what you're looking for.
Have you had success with any of these plans? Or maybe a different one? Share your weight loss stories to inspire us.
{{#comments_count}} Show Commnents ({{comments_count}}) {{/comments_count}}