21 Weightloss Retreats ✈️ for Girls Looking to Lose Weight ⚖️ in a Comfortable Environment 😌 ...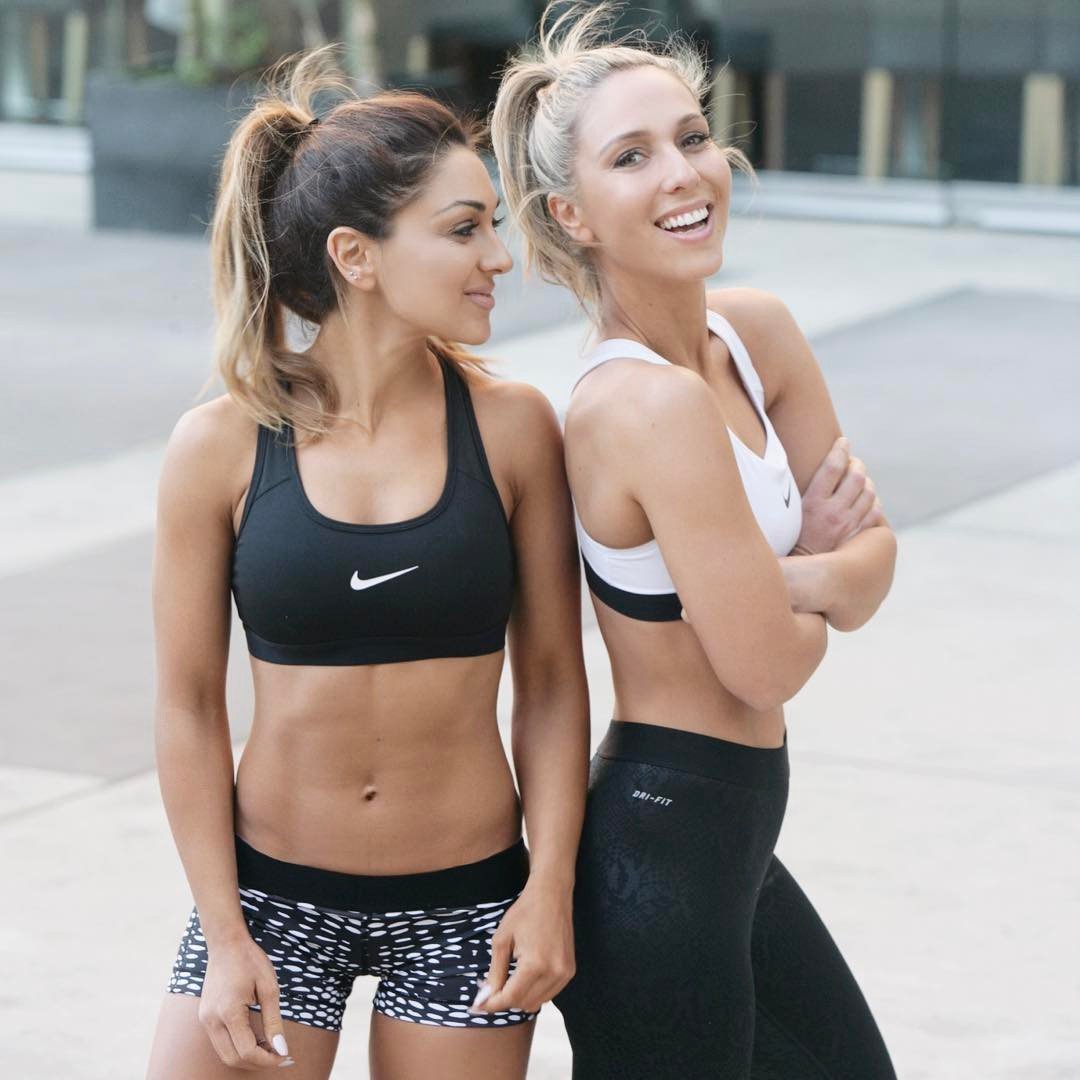 If you like the idea of a vacation where you focus on losing weight in a beautiful setting you might have been put off by thinking you really don't want a boot camp experience. You want somewhere that isn't the intensity of "The Biggest Loser" but that still gets results. You want to be challenged but you still want to feel like you're on vacation. This list might just have the place for you.
1.

The Body Holiday – St. Lucia
This heavenly location in St. Lucia not only offers an amazing getaway, but the retreat offers a choice of programs like Beat the Bloat or Lose It, Tone It, and other activities like mountain biking and kayaking. Not only will your body benefit from the experience, but your social media posts will never have looked so beautiful!
2.

38 Degrees North – Ibiza
This modern hotel development in Ibiza offers a six night focused weight loss holiday that utilizes a combination of exercise activities and slimming treatments like cavitation and pressotherapy. If you are interested, don't hesitate to book; the next retreats begin in July!
3.

Clinique La Prairie – Switzerland
The Clinique La Prairie is a fantastic merging of a spa, a hotel and a hospital that allows you to experience extreme luxury whilst at the same time working towards your weight loss goals. With benefits like a personal fitness trainer, a dietician and a nutritionist, you will never be in a better environment to lose that extra weight.
4.

Mountain Trek – Canada
Based in both Canada and Mexico, this health spa and fitness and weight loss retreat uses a hiking based approach to helping you achieve your goals. The amazing locations work to both de-stress you whilst at the same time providing you with solace and focused energy that you need to complete your weight loss journey.
5.

Rancho La Puerta – Mexico
This retreat was founded almost 70 years ago and is regarded as one of the original fitness retreats and spas. With around 150 weekly guests sharing 300 acres of mountain scenery, you will feel supported but spacious in this wonderful place. A mixture of wellness therapy and dedicated nutrition and exercise will get you where you want to be.
6.

Absolute Sanctuary – Thailand
This Thai health resort has mastered the fine balance between luxury spa treatments and meaningful weight loss programs. You can choose between a 7, 10, or 14 day retreat that will teach how to eat well and exercise well, with yoga, herbal steam rooms, sauna sessions and body scrubs all available at the end of an intensive day.
7.

Danubius Health Spa Resort – Slovakia
If you want to combine your weight loss with a trip to Europe, then head over to the Danubius Grand Spa Hotel in Slovakia, which has been treating people for over one hundred years. Its natural springs are said to possess healing properties and along with this spiritual richness, there are exercise and nutrition experts on hand to guide you in the right direction.
What better place to get your health back on track by going to the region that developed the science of identifying and correcting imbalances within the body. With views of the stunning Himalayas, Ananda Spa's weight management program encourages addressing not only physical challenges but also emotional ones, ensuring that you come out on the other side a healthier person in both body and mind.
9.

Lifehouse Spa and Hotel – England
This modern British facility focuses on alternative healthcare solutions that use lab analysis to identify the causes behind your weight problems. With therapeutic and practical treatments available, the British countryside makes for the perfect backdrop for losing that weight and rediscovering yourself.
10.

Grayshott Health Spa – England
A Latin phrase is engraved at the entrance to Grayshott that translates as 'peace on arrival and health on departure', and that perfectly sums up the atmosphere of the retreat. With 7, 14 or 21 day health regimes to pick from, it really is a case of you get what you give in terms of success. The spa has all of the modern facilities to help you; you just need to commit mentally.
11.

The Farm at San Benito – the Philippines
This is an eco-friendly holistic health retreat that stretches across 119 acres of beautiful green jungle. It is the only retreat of its kind in The Philippines, and offers luxury and intensive fitness programs in equal measure with a belief that you shouldn't have to feel awful about exercising.
12.

Capri Palace Hotel & Spa - Italy
In the heavenly setting in the Bay of Naples, the Capri Palace is a luxurious retreat that will make you feel like royalty while at the same time helping you to shed the pounds. They promote a special Mediterranean diet program that was developed by the university of Milan, and there are plenty of nutritionists on hand to make sure you fully understand the regime.
13.

Pritikin Longevity Center – Florida
Did you know that Pritikin was the very first comprehensive lifestyle program in all of America? With nearly 50 years of dedicated experience, it remains one of the longest running and most successful centers of its kind, and operates a program that has been known to reduce obesity, high blood pressure, diabetes and heart disease.
14.

The Ranch at Live Oak – California
The Ranch at Live Oak is a retreat that puts a big focus on hiking, with the main activity of each day being a 4-hour hike in the California Mountains. The retreat was launched in 2010 and has gone from strength to strength, remaining somewhat exclusive by only accepting 15 guests a week for a 6 day long stay. Vegetarian cuisine is the food of choice.
15.

Structure House – North Carolina
Structure House is a well-regarded residential weight loss retreat that holds the strict belief that the key to losing weight is in changing the way that you think about exercise and nutrition. Since 1977 the retreat has helped to rid thousands of guests of their obesity problems with intensive coaching.
16.

Green Mountain at Fox Run – Vermont
Nestled in the beautiful Green Mountains of Vermont, this retreat is run by a group of passionate women who want to help you with your weight loss journey. Offering 1, 2, 3 or 4-week programs, the experience you have here will change your view on life and turn you into a healthier person forever.
17.

Movara Fitness Resort – Utah
Located near the stunning red rocks of Utah's Snow Canyon State Park, this natural backdrop will provide you with all the inspiration you need to kick start your weight loss and wellbeing journey. The regimen they employ is focused on burning fat and building muscle, so you will come away from your stay feeling like you are ready to take on the world!
18.

Cal-a-Vie Health Spa – California
This amazing retreat bridges the gap perfectly between strict health resort and luxury spa, offering a comprehensive regime of nutritional education and exercise while also treating you at the end of the day with all of the most popular and most needed spa treatments. There are more than 130 different classes to choose from, you will never be bored!
19.

Hilton Head Health – South Carolina
Hilton Head has been running for almost four decades and is consistently regarded as one of the country's leading weight loss retreats. It focuses just as much on self-empowerment as actual weight loss, working on getting you to change your entire ethos as well as effectively losing weight during your stay.
20.

Vita Vie Fitness Retreat – Florida
This was one of the country's very first boot camp style fitness retreats, with people flocking to the beaches of Florida to experience the effective teachings of the Vita Vie team. The exercise regime entails hiking, Zumba, sports conditioning and more. It's not for the fainthearted but the setting will still make it feel like a well-earned vacation.
21.

Shane Diet and Fitness Resort – New York
Camp Shane was first founded in 1968 and since then has grown in to a nationally-known weight loss retreat that focuses on the benefits of safe and sustainable weight loss, not just a quick change that is going to be reversed when you get home. This all-inclusive retreat helps to educate you on how to keep the good work going when you have left.
{{#comments_count}} Show Commnents ({{comments_count}}) {{/comments_count}}