7 Wedding Weight Loss Tips to Send You down the Aisle Slim ...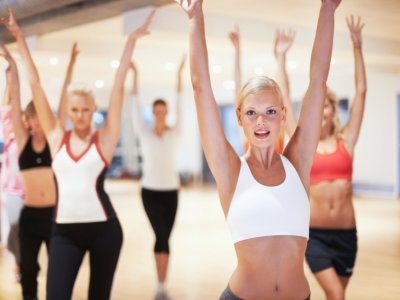 The moment your love pops the question, you start wondering about the wedding weight loss tips to send you down the aisle slim. The last thing you want to do is walk down the aisle insecure and lacking confidence with your figure, right? You want to sculpt your arms, legs, and abs so you can rock every wedding picture taken because these pictures will be there forever. And you would love to feel wedded bliss and confidence on this happy occasion, so where do you begin? As a certified trainer, I have transformed countless brides into their best shape and I am here to help you with these wedding weight loss tips:
The simplest and easiest wedding weight loss tip for you to follow is to drink more water. Water speeds up your digestive tract and helps you to feel full quicker. The simple act of drinking 8-12 glasses of water a day can speed up your metabolism and help you get ready for your wedding day. This is one of the easiest and most effective wedding weight loss tips!
As you prepare for your wedding day, the best thing you can do for your health and to slim down is to begin eating healthier. Revamp your food pantry to stock only healthy snacks and eat more fresh produce. And when in doubt for a food choice, throw it out. Educate yourself so that you can make the best choices to slim down for your wedding day and beyond!
3.

Use Your Dress Fittings as Extra Motivation
Look at your dress fittings like showing up to a Weight Watchers weigh in, because the more inches lost, the more you dress will be taken in. There is nothing more motivating than seeing clothes fit looser on you because it means you are seeing results. Just make sure your last dress fitting is as close as your seamstress will allow to your wedding day, because you would not want your dress to not fit properly for this amazing day!
Try to limit or avoid sugary sweets because this will contribute to excess bloating and having you not feeling your best for your wedding day. When having a sugary craving, choose natural sugars like fruits and you will lose 5-10 pounds quickly. Little changes like this can make a big difference in helping you to slim down for your wedding day!
According to a Penn University study, eating a small bowl of soup before your main meal can save up to a whopping 700 calories a week. Did you know if you have soup before your meal, you will eat an average of 100 less calories at that meal and eat less throughout the remaining portion of the day? So go ahead, have some soup and slim down to look even better in your wedding gown!
Make salad the main meal of lunch and dinner and you'll find yourself getting slimmer. Greens have phytonutrients in them that are helpful in disease prevention and this will help you lean down. By simply adding a salad to your everyday meal plan, you will be lighter, have more energy, and also get sick less. So make greens part of your wedding meal plan and beyond!
Aim for 3-5 days of fitness per week to slim down for your wedding day. How great would it be to have energy to run on your honeymoon with your hubby? If you are planning on having children in the future, being fit is a huge bonus, as you need lots of energy to keep up with the kids. So make fitness an integral part of your day and you will slim down for your wedding day!
Now that you have all these tips to help you slim down, get working so that you can achieve this. All these tips are great for your wedding day and beyond, so make sure to focus on your health and fitness. So tell me, when is your wedding day? Wishing you love, happiness, and health, today, tomorrow, and forever!
{{#comments_count}} Show Commnents ({{comments_count}}) {{/comments_count}}