7 Secrets to Maria Menounos' Weight Loss Success ...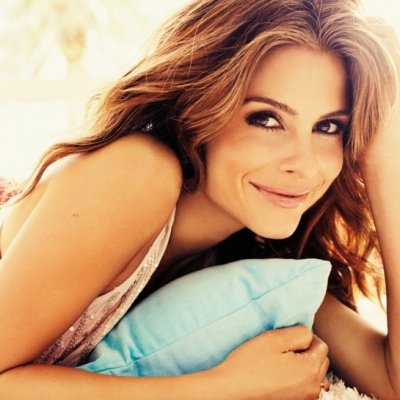 We all know the E Host Maria Menounos and her outgoing, dynamic personality, but did you know about her weight loss success? She opens up about how she achieved an amazing body and her 40 pound weight loss in her college years, in her book, Every Girl's Guide to Diet and Fitness. So how does she balance a successful career, stay lean and avoid gaining her weight back? With balance, discipline and keeping herself inspired to stay on track, Maria Menounos manages to maintain an amazing body, achieve weight loss and make it look easy! Here is how she does it:
1.

Track Your Food Intake
Maria Menounos finds the easiest way to stay on track is by simply keeping track of what you eat and writing it down for weight loss. You would not want to write down five pieces of cheesecake, so you will think twice knowing you have to track this. Keeping a food diary also helps if you are not losing your goal weight, because you can analyze your progress by focusing on this. If Maria Menounos can do it, so can you!
Aside from looking great in clothes (or naked), weight loss should be more than just visual. Do it for the betterment of your health! It is great to have only wellness visits and rarely get sick because of the daily food and exercise choices you make. So do it for your health starting today!
3.

Do It for the Future You
Maria discusses how healthy her father is at 70 years and she says he is her role model of health. When you lose weight it should also be for your future. Do you want to live a healthy, clean life and feel great or do you want to live a life of medication?
4.

Get Serious about Losing
When Maria wanted to lose weight, she got serious, started to make healthier food choices and became more active. To lose weight you do not have to spend endless hours in a gym working out, you just have to commit to making healthier choices. And just do it!
Maria opens up in her interviews and gets real. She is not afraid to show that she is flawed too. She mentions her pre-cellulite (although looking at her, I think she looks flawless), showing that we can always be better. Part of happiness is accepting who you are!
6.

Create an Inspiration Wall
Maria has an inspiration wall with pictures and quotes that is displayed to remind her daily of her goals. She even has a Rocky quote on her inspiration wall. To keep yourself inspired to continue with your fitness and health goals, create your own shrine of inspiration. But remember, no matter what you have displayed, your motivation and energy have to come from within.
7.

Be Smart and Just do It
Do not be afraid of failure and just do it. Of course be smart about it, but Maria mentions that if you do not try, you will never achieve your goals. So what do you have to lose (other than pounds)? Forget your fears and look up because the world is your oyster and if you want it all, the good news is you can have it!
Now that you know how Maria Menounos lost her weight and her approach towards life and fitness, are you ready to achieve your goals? Conquer your fears by going for your goals and just doing it!
{{#comments_count}} Show Commnents ({{comments_count}}) {{/comments_count}}