How to Lose Weight 👙 in One Month 📆 without Too Much Effort 🤗 ...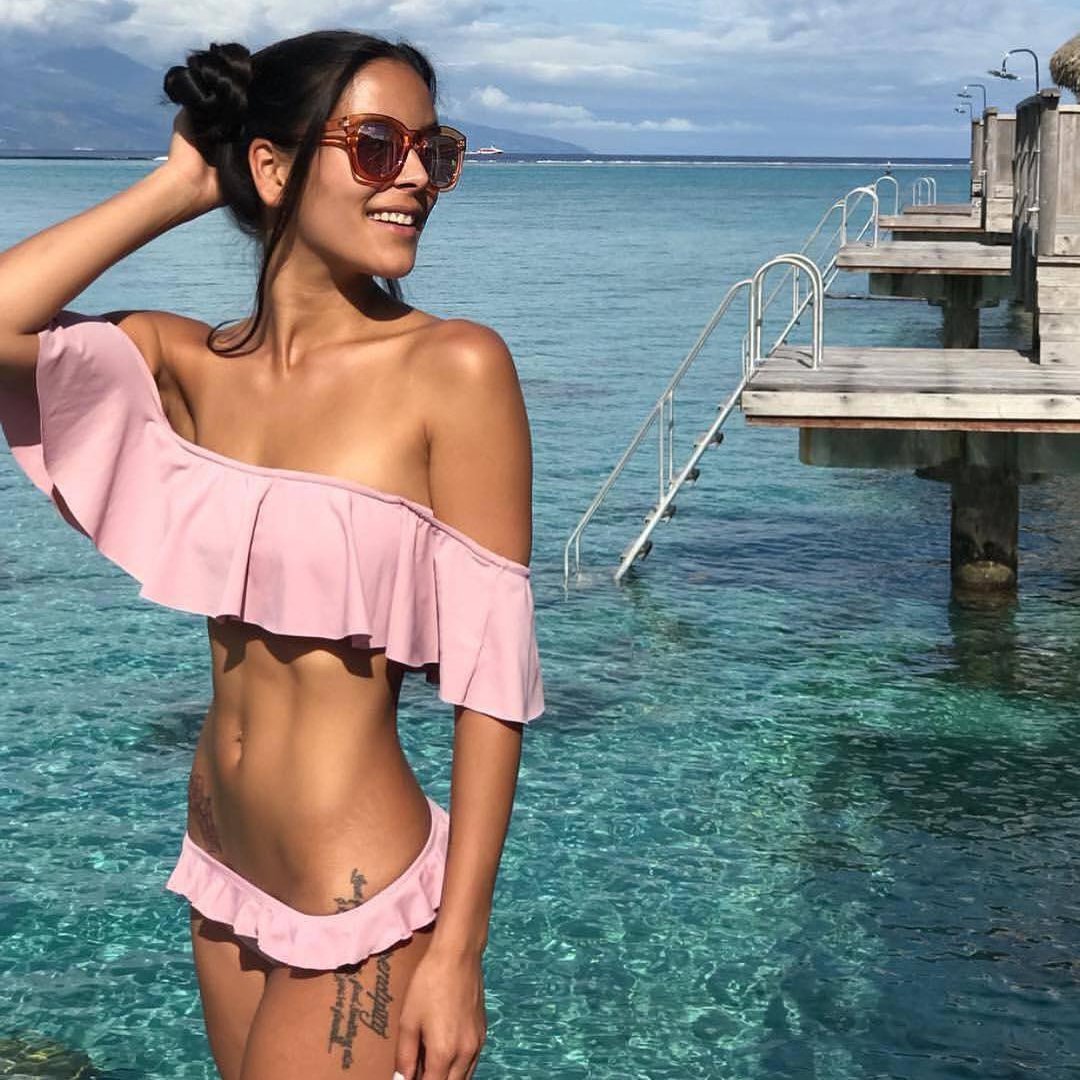 Who does not want to lose weight in one month? If only there was an effortless and effective way! And luckily, there is!
Forget exhausting diets that don't allow you to breath and live. Our bodies are very flexible and have a very fast reaction to even smallest changes in daily schedule.
So, losing weight in one month is not as hard as you imagined, you just need to follow some simple quick weight loss rules:
1.

5 Adamant Rules for the Next Month
* Drink 1.4-2.0 liters of 47-67 oz of pure water a day. Drink one glass of water half an hour before and an hour after every time you eat. Take a bottle of water with you at all times. Don't forget to drink PURE water after you drink coffee, tea, and sodas.
* Forget about sweets, white bread, junk, fat and fried food. Yes, it would be hard in the beginning, but if you truly need to lose weight fast, replace these products with salads and fruit. Yet if you feel that you need to eat something like that, let yourself do so but in small amounts, otherwise you risk slipping off and eating much more. Allow yourself some cheat meals once in a while, you're still a human!
* Follow the schedule. Once you decide to lose weight, try to eat at the same time every day. And don't forget to take some snacks: fruits, home-made yoghurt, protein bars, diet crisp breads, etc.
* Move! If you don't do sports, then this is just the right time to do so, but if you don't have time for that – do something you can: walk to work, take a walk in the evening for an hour or just stand up every 30 minutes to walk around the office. The more you move, the more fat your body will burn.
* Forget you're losing weight. Don't think about how you're losing weight, just believe in the idea that you started eating and living healthy and that would help you get more beautiful and confident. Enjoy the process, take pictures of your body and start buying new clothes matching and highlighting your positive changes.
You know about the rule of eating often in small portions in order to lose weight, so under no circumstances should you starve or overeat. When eating concentrate on the taste and smell of food you're eating, don't digress on TV or computer, concentrate on food – it's the easiest way to eat just as much as you actually need.
So here are some options for your breakfast, lunch and dinner.
3.

What to Eat for Breakfast
* Oat-flakes and some dried fruits, milk and one fresh fruit.
* Salad with olive oil. Hot sandwich with wholemeal bread.
* Oatmeal with a teaspoon of raisins.
* Buckwheat with a table-spoon of salad oil.
* Eggs, big tomato, sandwich with brown bread and cheese.
* Fat-free cottage cheese mixed with radish and greenery.
* Buckwheat with boiled chicken and lettuce.
* Fat-free cottage cheese mixed in blender with banana.
* Fruits and crackers with Philadelphia cheese.
* Fat-free cottage cheese with fresh or frozen berries.
* One glass of buttermilk and two corn crisp bread.
* One apple and fat-free cottage cheese.
* Low-fat cheese and diet crisp bread.
* One boiled egg and a glass of vegetable juice.
* Mozzarella, tomatoes and basil.
* Soup with chicken and vegetables. Greek salad without Feta cheese.
* Broccoli baked with codfish. Fresh lettuce.
* Boiled, stewed or baked chicken breast without skin with boiled rice. Light vegetable salad.
* Steamed baby-beef with potato. Greek salad.
* Stewed or boiled baby-beef. Salad with scallion, tomatoes, olives and fresh lemon juice.
* Vegetarian soup with a piece of wholewheat bread. Greek salad without Feta cheese
* Grilled fat-free fish and boiled potato. Green salad topped with fresh lemon juice.
* Stewed liver with buckwheat and vegetable cold cuts.
*One glass of buttermilk with two pieces of corn crisp bread.
*Oatmeal cookies and green tea.
* Home-made low-fat yoghurt and diet crisp bread.
* Fat-free cottage cheese with honey.
* Low-fat yoghurt and several oatmeal cookies.
* Boiled egg with tomato.
* Buttermilk with brown bread.
* A glass of drinking yoghurt.
7.

What to Eat for Dinner
* Baked pepper stuffed with brown rice and minced beef. Cherry-tomatoes with soft cheese and a bit greenery.
* Fish filet with vegetable garnish. Home-made yoghurt.
* Grilled or stewed fat-free fish. Green salad topped with fresh lemon juice.
* Salmon with rice and tomatoes.
* Omelet without egg-yolk with fat-free milk, tomatoes and greenery.
* Baked pudding with cheese, fat –free beef and vegetables. Sandwiches with wholegrain bread and humpback salmon.
* Stewed fish. Green salad topped with fresh lemon juice.
* Stewed or baked baby-beef and salad with fresh cabbage.
How many pounds do you need to lose in a month? Let us know in the comments!
{{#comments_count}} Show Commnents ({{comments_count}}) {{/comments_count}}