12 Best Xbox Kinect Games for Losing Weight ...
By Jenny
If you're trying to lose weight but don't want to hit the gym everyday, or are self conscious about working out in front of other people, check out some of the best Kinect games for losing weight. The Xbox Kinect tracks your movement and allows your actions to be translated to your on-screen avatar. While purchasing an Xbox system and a Kinect might be a bit pricey, it is actually cheaper than most yearly costs for a gym membership. There are a phenomenal amount of Kinect games that are fun and get you up off the couch and moving around. All of the games provide a fun and interesting way to exercise, but these are some of the best Kinect games for losing weight.
---
1

Zumba Fitness Rush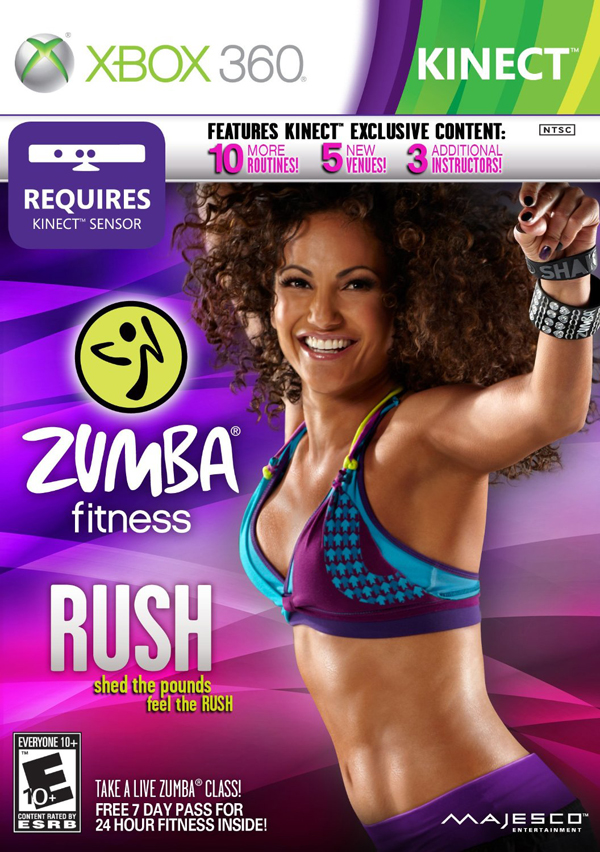 Zumba Fitness Rush is one of the best Kinect games for losing weight because it takes the exercise dance craze of Zumba and allows you to groove to the beat, learn new dances and work your entire body all from home. Zumba is a fun and high energy workout that keeps you in the zone with fast paced music. This game also allows you to exercise with a partner, which really is a lot of fun. The Kinect tracks your movements to ensure that you are doing everything right and will help you get back on track if you should falter. You will love moving around your room burning calories with this awesome game!
---
2

Nike+ Kinect Training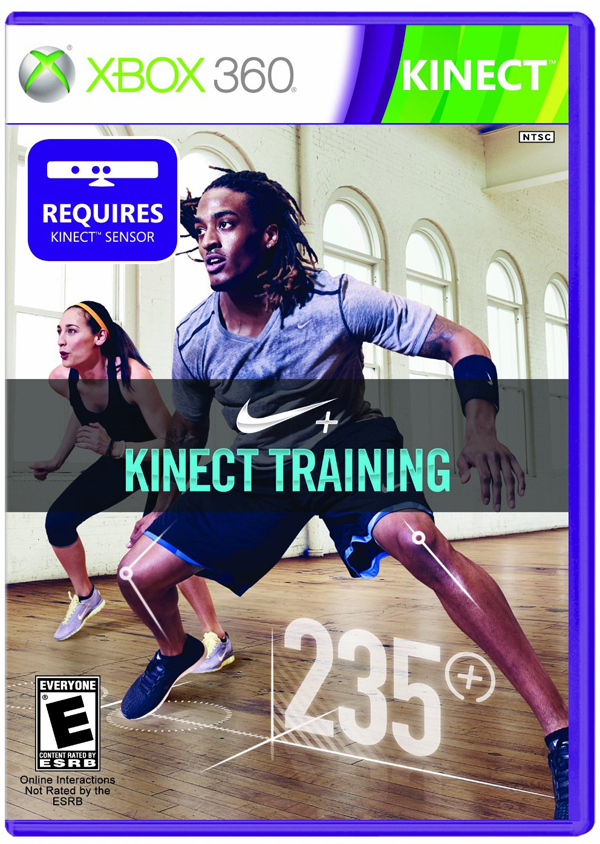 This "game" is purely fitness based and doesn't try to be entertaining in any way. It gets right to the point with a fitness test to see what level to start you out at and it customizes your workouts based on your results. This has one of the absolute best user interfaces I have seen on the Kinect games that I have played. One possible downfall of this game is that you need a substantial amount of room to be able to accurately perform the routines. If you find you don't have the right amount of room, you can turn the Xbox tracker off and simply follow along without it, and carry on with the workout as best as you can.
---
3

Kinect Sports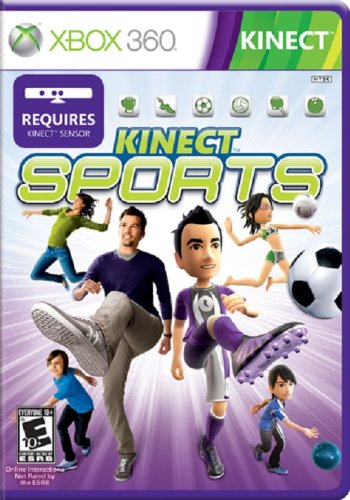 Featuring sports such as bowling, volleyball, track & field as well as several more, this game is great for getting you up and moving around. While it isn't an all-out fitness game like Nike Training is, this will definitely get you running in place, stretching and working those arms! This is a great game to get the whole family involved in, it is fun and easy to play and you'll be working all your muscles while barely paying attention to the fact that you're doing anything other than having a blast!
---
4

Your Shape Fitness Evolved 2012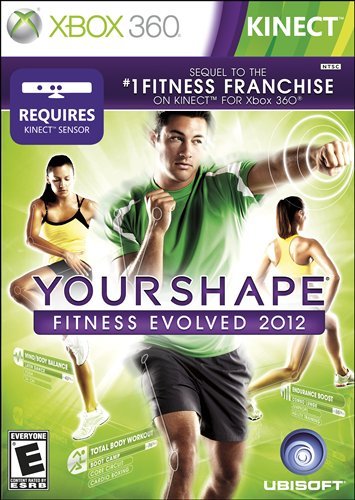 This game has it all. This is a phenomenal work out system that you control completely. You can choose from several events such as boxing, floor exercises, dance class and boot camp. If you are looking to work only on a targeted area of your body, you can do that as well! People have said they found the game a little too snarky. If you take a break, it asks you where you think you're going and stuff like that. Personally…I kind of like that. If I feel like sitting down, that may be enough of a push to get me not to.
---
5

Dance Central 3
I love love love this game! My two brothers got it for me this past Christmas and I play it for HOURS every week! There is a wide variety of songs, which is nice. I was put off at first, thinking I'd never be able to follow the moves because I seriously can't dance at all, but before doing the full dance routine, you go into a rehearsal mode which teaches you each move, step by step, and you keep doing it until you get it right. You can slow it down or speed it up so you learn everything correctly and in your own time. I STRONGLY suggest this game to everyone! It is tons of fun and it keeps track of how many calories you've burned.
---
6

Kung Fu High Impact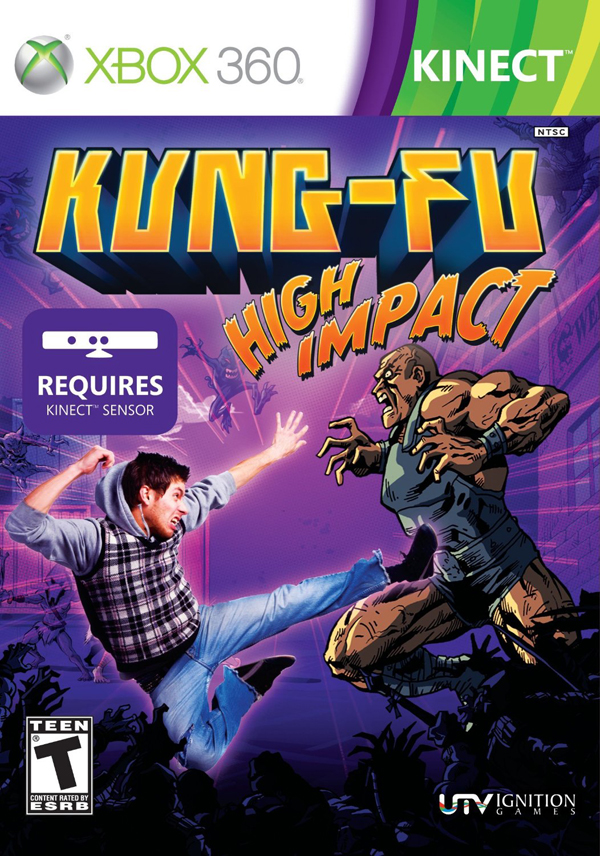 I wish that Tae Bo would come out with a game for the Kinect, but this will give you a slower paced version of that type of workout. This game is amazing, instead of the amorphous blob that some games show you as, or a cartoon avatar, this comic book-based game actually shows YOU fighting the bad guys. It is a little funny watching yourself on your screen, but it also lets you see in real time all of the exercise you're getting. This game will have you punching, kicking and jumping as you defeat your enemies, and it is incredibly entertaining!
---
7

The Biggest Loser Ultimate Workout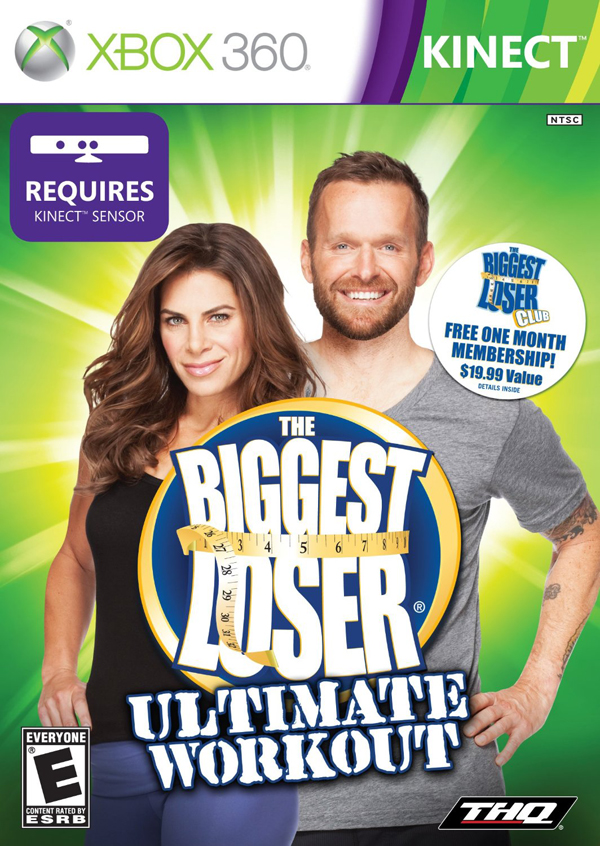 Of all of the games on my list, this one has the lowest rating (3.5 stars), but it has some extremely cool features that the other games don't have. For starters, you can make a video diary to track how you feel each week and any progress you have made. It also features a body analyzer which shows you the changes in your body from one week to the next. Another added benefit you get from this game, but not from any other, is it gives you recipes, and allows you to track your calories to keep you eating healthier as well as exercising. I own this game as well, but don't have enough room to play it as several of the activities involve lying on the floor, and I just don't have the space. The parts I HAVE played are fantastic. The interface is a little choppy and you may find yourself having to select the same item a few times because it didn't catch your movement the first time, but considering all of the other features provided to you, I think it's worth it.
---
8

UFC TRAiner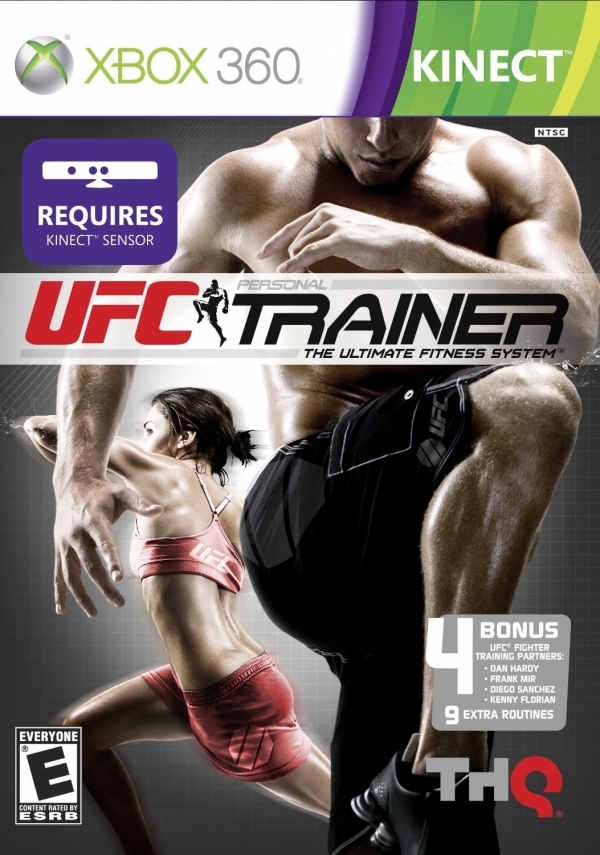 Not everybody wants to lose weight by dancing or doing aerobics, sometimes you want to be pushed. If you're this kind of person, UFC Personal Trainer might be for you. This game, or workout however you want to look at it, is created by drawing from a variety of MMA-inspired moves from diverse disciplines. It also features different UFC fighting personalities. If you know anything about the UFC, then you know that they train hard! If you're looking for a light workout, then you probably shouldn't start out with this just yet. Make sure that you stand back, these moves may be a danger to your TV!
---
9

EA Sports Active 2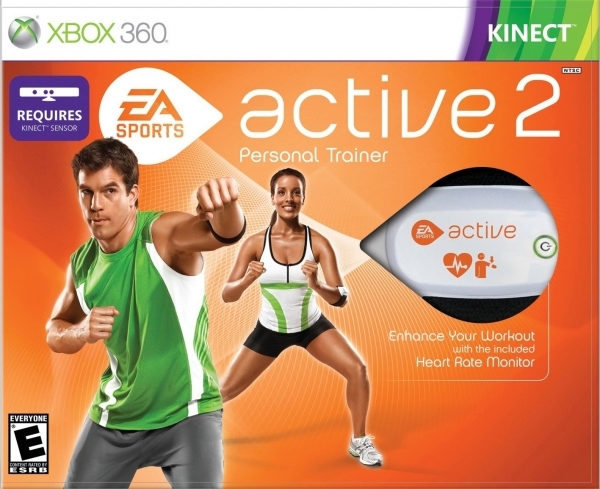 EA Sports Active 2 is currently the only fitness game on the market that comes with a heart rate monitor. If you're wearing the monitor during your workout, you can see your results of display in-game on your screen. This is a great way make sure that you're staying safely within your target range. Besides the awesome heart rate monitor feature, it's very similar to Your Shape Fitness. The trailers for the game try to make it seem like this is a game with some fitness, but don't be fooled because it's definitely more focused on the fitness aspect than they lead you to believe.
---
10

Jillian Michaels Fitness Adventure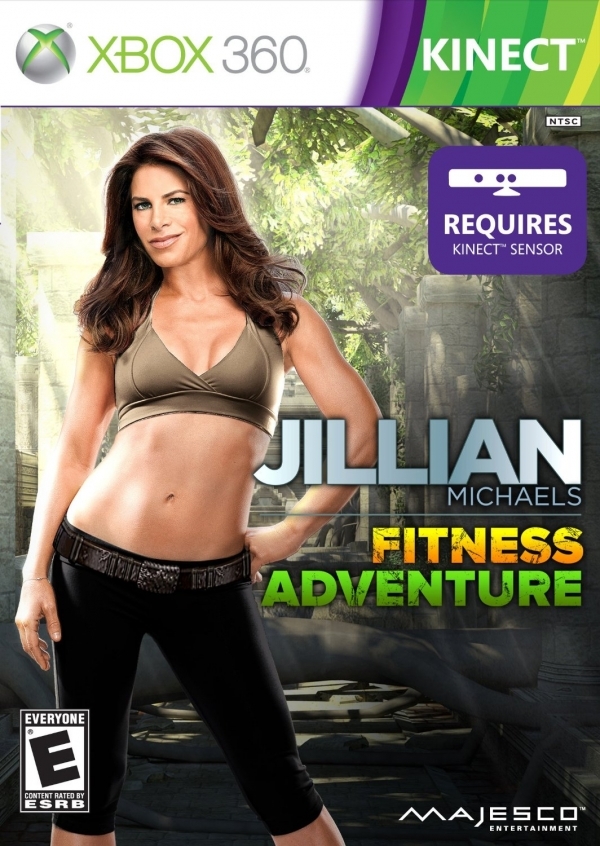 Jillian Michaels branched out from the Biggest Loser brand to release awesome fitness "game." It's not really a game if it totally kicks your butt is it? You get to explore different on-screen environments while working out your core. Of course, as I've stated this isn't something to pop in when you're trying to have some fun. This is a great way to exercise at home when you don't feel like going to the gym, or you just don't want to pay for the gym. We all know Jillian Michaels is no joke, so this intense workout should be no surprise!
---
11

Shape up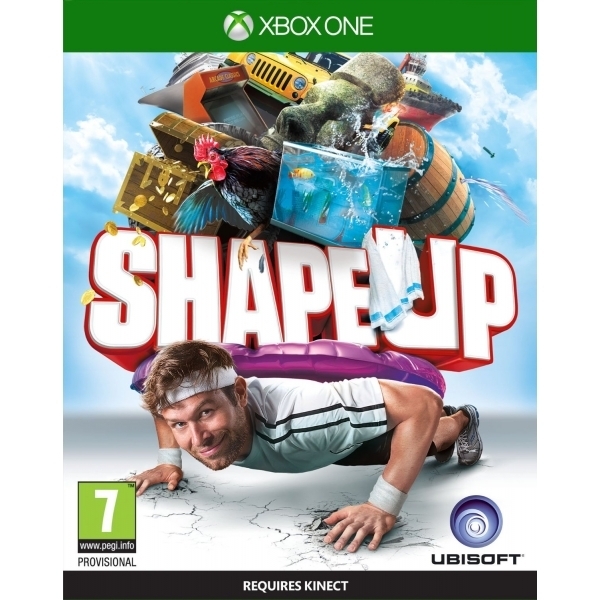 If you're really trying to combine fun and fitness, this might be the perfect combination! There are a lot of fun graphics that are interactive and will make you feel like you're playing a game rather than working out. Of course, it wouldn't be worth it if it didn't kick your butt just a little! Some fun graphics include doing pushups with things piled on your back to represent resistance. This is a great way to extend your workouts because it's hard to get bored when you're playing a game. If you're sick of just listening to music or staring at walls while you workout, this is the best solution for you.
---
12

Just Dance 4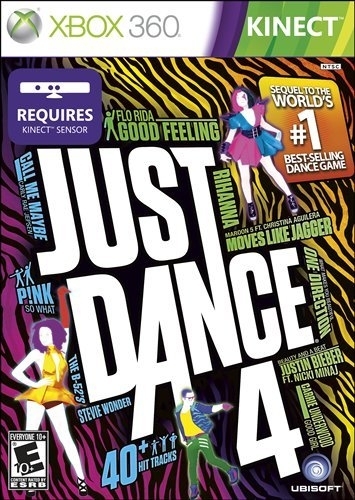 If we're being honest here, the Just Dance series is more about fun than fitness. That doesn't mean it's completely out of the question though! If you're not really into working out, but know that you have to start somewhere, then this is the game for you. The Just Dance games have a workout option, so it isn't just about you pushing yourself hard through dancing. They let you know which dances are best for working out, so you have have fun and burn calories! If you're looking for something intense, choose one of the other games. This is a fun game that offers a workout, not a workout that offers fun.
If you are looking for a fun way to get yourself up and moving, keep motivated and exercise, all without having to leave your home, invest in a Kinect and a couple of games. These have been around for a couple of years now, so the prices are becoming a bit more reasonable. You can get an Xbox for under $200 and the Kinect is about $99. When they first came out, each game was $50 or more, but most of the games I have listed here are right around $20. This may seem like it adds up to a lot, and I suppose it does, but there are 3 gyms local to me and none of them cost less than $350-$400 per year. They also certainly don't track my progress for me, show me how to do every exercise and ensure that I'm moving properly like these games do. What is your favorite Xbox Kinect game that helps you lose weight?
This article was written in collaboration with editor Lydia Sheehan.
More
Comments
Popular
Recent