7 Websites That'll Help You on Your Weight Loss Journey ...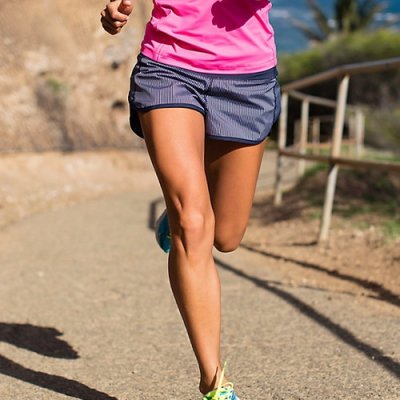 It's hard to lose weight, which is why you should visit helpful websites in order to stay motivated. Some of them will help you track your progress. Some of them will give you tips on how to exercise. Some will simply tell you how many calories are in a certain type of food. No matter what the website's function is, it's bound to help you on your weight loss journey.
Freedieting.com contains tons of useful tools for anyone aiming to lose weight. It has a calorie calculator, which helps you figure out how many calories you should be consuming a day. It has a weight loss calculator, which estimates how long it'll take you to lose a certain amount of weight. It even has a waist to hips ratio to determine if your "fat distribution is unhealthy."
Healthyweightforum.org has an activity burned calculator, which will tell you how many calories certain activities burn. It has a body mass index calculator to determine your BMI. It also has a weight tracker, which allows you to track the progress of your weight with a bar graph and table.
Calorieking.com lets you search for the exact brand of food that you ate in order to figure out how many calories were in it. Then it suggests a few different ways to burn that amount of calories in a certain amount of time. It's a great way to make sure you lose as many calories as you gain throughout the day.
Livestrong.com is a great website to browse through when you're looking for weight loss inspiration. It has articles about different exercises you can try and low calorie snacks you can eat. It even has a progress page that allows you to track how well you've been doing on your weight loss journey. If you'd like to talk to others in similar situations, there's a forum connected to the site where you can discuss your workout routines and ask questions about what you should be doing for better results.
Fitday.com has a free weight loss and diet journal. When you're trying to lose weight, it's important to keep track of what you've been eating, which is why a site like this is so important. The only downside is that you have to create an account. However, it's free to use.
Nutridiary.com is another food and exercise diary that is free to use. Of course, if you're not comfortable using a website to track your progress, you can always go old school by grabbing a notebook to write down everything that you eat throughout the day and the amount that you exercise.
You've seen Jillian Michaels on The Biggest Loser. She's a great trainer, which is why you should trust her website. Jillianmichaels.com will give you a free weight loss plan. All you have to do is type in your height, weight, age, and gender. Once you do, the website will calculate your best plan.
If you want to lose weight, you need to stay motivated. The best way to do that is by visiting these websites to remind yourself of your goals. What other websites have helped you on your weight loss journey?
{{#comments_count}} Show Commnents ({{comments_count}}) {{/comments_count}}