Portion Control Products to Help You Find Weight Loss Success ...
By Neecey
Portion control is a great way to maintain a healthy diet and essential when you're on a diet. We all understand the term per se, but do we know what a portion of a food is? If you're like me, probably not. Most of us probably rely on reasonableness and guess work. You can take the guesswork out with the help of some useful gadgets.
---
1

Portion Control Pasta Basket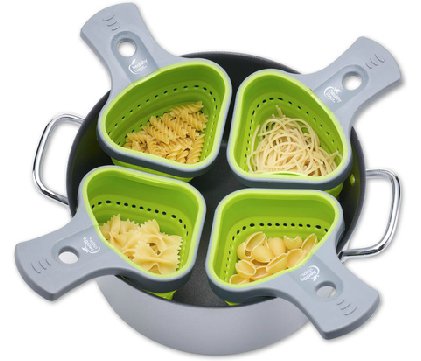 I am so in love with this. I never get the amount of pasta right. It's either too much or not enough. This fabulous little basket holds one perfect portion and hangs over the side of the saucepan so when the pasta is cooked you just lift out to drain. There's also a handy spaghetti measure built into the handle.
Buy at amazon.com
Price: $8.90
---
2

Calorie Counting Glass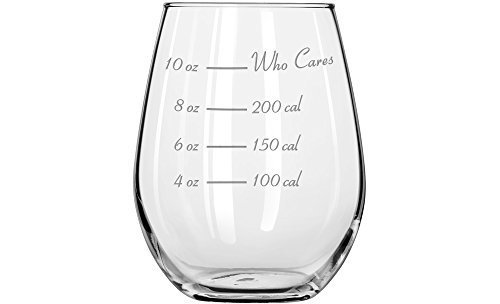 Available in stemmed or stemless options, you now have an added incentive to control your alcohol intake (unless you like to hit the "who cares?" mark). This glass is by Calroie Cuvee and the delicate print is etched so it's to never wear off!
Buy at amazon.com
Price: $19.99
3

Meal Measure Plate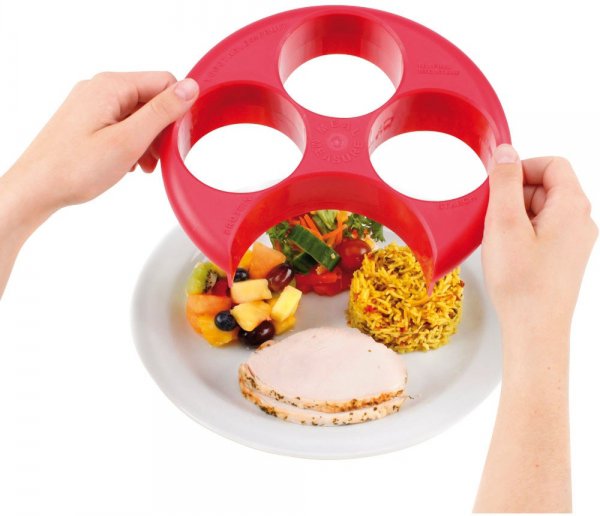 How brilliant would it be to be able to portion control your entire meal with one handy gadget? That's exactly what this nifty tool does. There are marked cavities for vegetable/fruit, starch and protein. You measure directly on the plate (no transferring between plates and multiple gadgets) and it fits most dinner plates.
Buy at amazon.com
Price: $7.99
---
4

Portion Control on the Go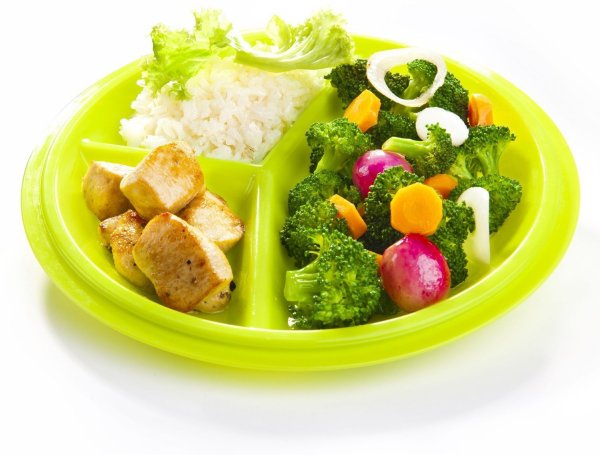 The previous product was great for at home eating but what about when packing for lunch or going out? Then you need the Precise Portions Go Healthy Nutrition & Portion Control Travel Pack. The container is perfect for work, school or travel. It's made from microwave-safe plastic and has an easy-sealing lid. Divided into 3 sections for precise portion control.
Buy at amazon.com
Price: $26.56
---
5

Jokari Healthy Steps Portion Control Dressing Cruet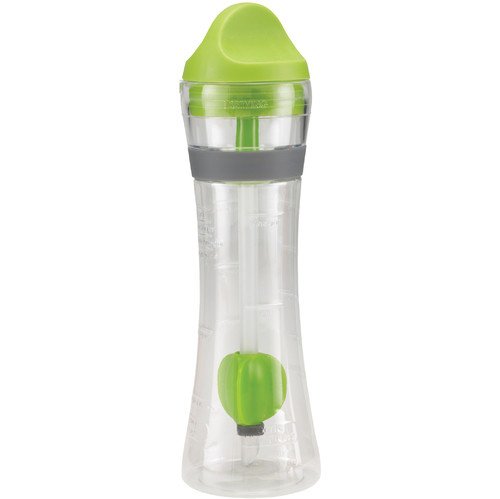 Just how much is the right amount of dressing? Take the guesswork out of it with this clever cruet. It delivers a precise single serving of 2 tablespoons every time. And it's all nicely mixed thanks to the in-built emulsifier. Made from flexible PET and BPA free, there are even recipes embossed on the bottle.
Buy at amazon.com
Price: $8.59
---
6

Jokari Healthy Steps Portion Control Diet / Weight Loss 10pc Utensil Kitchen Tool Set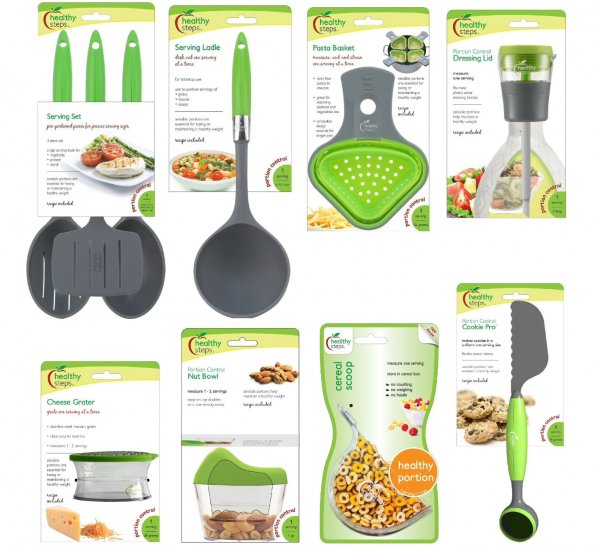 Want all the portion control gadgets and tools you need in one handy set? If you're impressed by the portion control dressing cruet you just saw, you'll love this. This impressive 10 piece set includes Vegetable Spoon, Starch Spoon, Protein Spatula, Serving Ladle, Pasta Basket, Dressing Lid, Cereal Scoop, Cheese Grater, Nut Bowl & Cookie Pro
Buy at amazon.com
Price: $56.95
---
7

The Portion Plate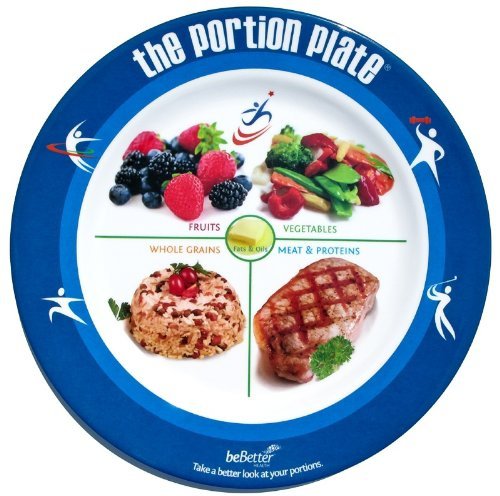 This is very visual, isn't it? It makes it easy for you dish up a meal that is balanced – ¼ protein, ¼ healthy carbohydrates and ½ vegetables. If you don't mind eating off dishwasher friendly melamine, this could be the portion control aid you need.
Buy at amazon.com
Price: $14.81
---
8

The Dip Clip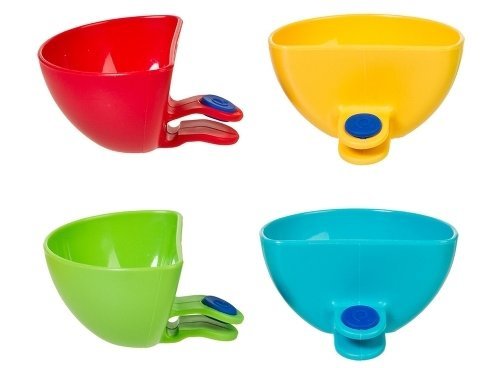 At parties and gatherings you head for the dip plate because you know there's crudités you can eat to your heart's content, right? Except the dip is too yummy and you scoop up too much in every bite. Make that a thing of the past with the dip clip. This ingenious little scoop clips onto the side of your plate. Fill it with dip to control your intake but eat as many raw veggies as you like.
Buy at amazon.com
Price (for 4): $8.23
Who knew it was this easy to make portion control part of your mealtime routine? Which tool or gadget is going on your shopping list?
---
Comments
Popular
Related
Recent