20 Best Weight Loss Drinks to Try ...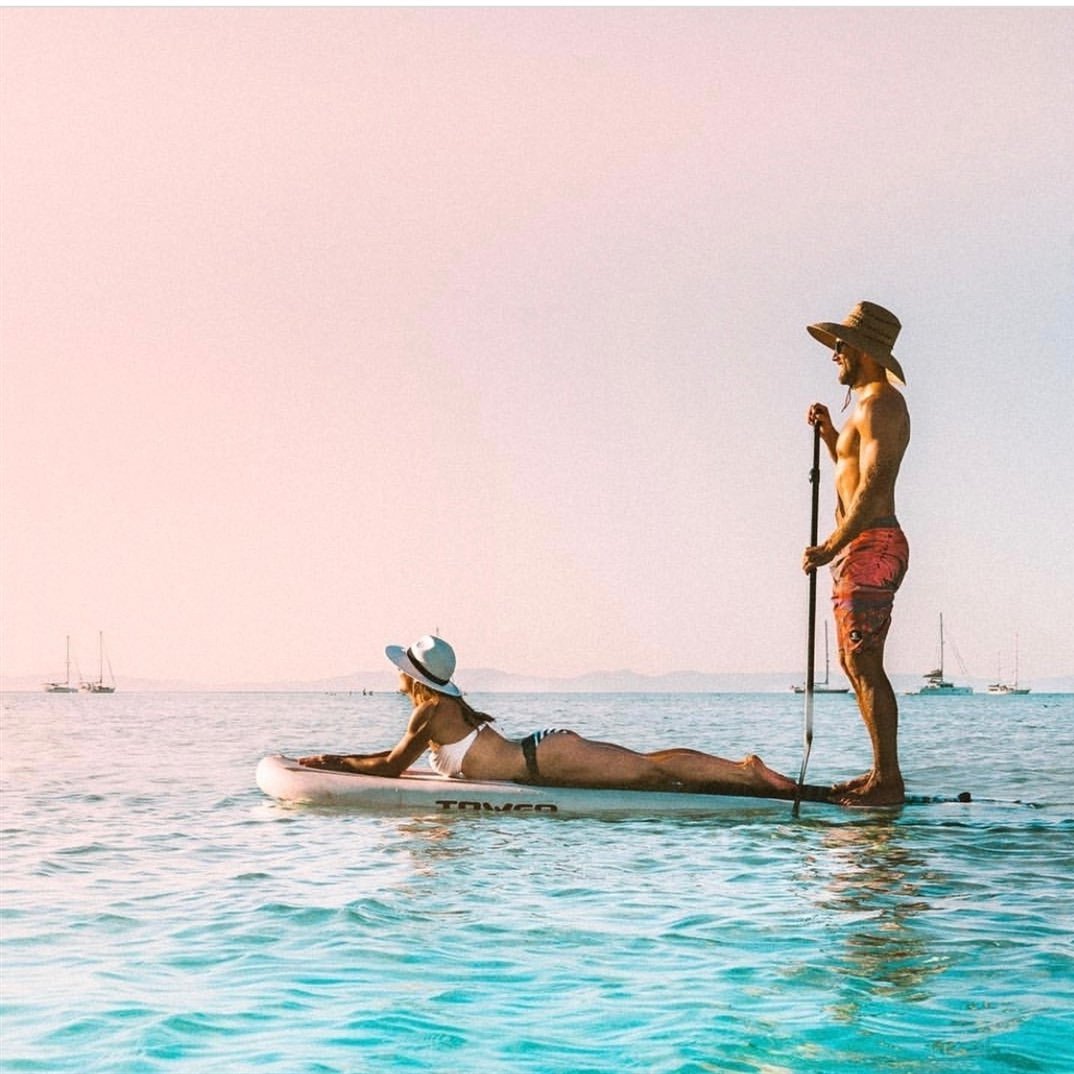 Weight loss drinks are a great addition to almost any dieter's grocery cart, but which ones are worth the money? Which ones taste good enough, and keep you full enough, to serve as a meal replacement? After sampling dozens of them on my own weight loss journey, I can help! First of all, you should know that the SlimFast weight loss drinks have improved over the years, and no longer taste like chalk. Second, you need to know there are dozens to choose from… in fact, here is a list of 20 of the best weight loss drinks to try! Some of them do even more than aid with weight loss, too…
1.

Ensure Immune Health Strength Shake
Price: $9.99 at soap.com
Did you know that while you're losing weight, your immune system might be a little weak, until you get adjusted? Boost your immune system and get a healthy dose of 24 essential vitamins and minerals with this Ensure shake in a tasty vanilla flavor.
2.

Ensure Bone Health Shake
Price: $6.80 at soap.com
When you're dieting, you tend to cut way back on fatty dairy products, but that's also where we women tend to get most of our calcium and vitamin D. Protect your bones by filling the gap with this Ensure shake. I drink it for breakfast, and not just because it's good for me — I also really like the chocolate flavor, and the fact that it keeps me full all morning long.
3.

Ensure Muscle Health Shake
Price: $9.99 at soap.com
If you're serious about weight loss, you're not just dieting, you're also working out to build lean muscle. This Ensure shake contains 13 grams of protein to help build muscle, but it won't bulk you up. Yay!
4.

Boost High Protein Energy Drink
Price: $10.65 at soap.com
Get an energy boost and lose weight with this tasty high energy protein drink by Boost. It won't make you feel bloaty, like some energy drinks, and, used as a meal replacement for lunch, it will also help you lose weight.
5.

Boost Nutritional Energy Drink
Price: $9.95 at soap.com
Maybe you'd like the energy boost but you're not concerned with protein. That's when this weight loss drink will come in handy. It has 240 calories, which is more than some weight loss drinks, but it's an excellent meal replacement for lunch. Think about it: a typical fast food lunch has about 1,200 calories, right?
6.

Celsius Calorie Burner Green Tea
Price: $4.47 at soap.com
Drink one of these calorie burner teas before your work out, and studies have shown you'll have more energy to finish that workout, and you'll burn more calories. It's not a meal replacement, like most other weight loss drinks, but rather a workout booster, without the sugar, high fructose corn syrup, or aspartame found in other drinks.
7.

Glucerna Nutritional Shake
Price: $13.95 at soap.com
If you're concerned about fluctuating blood sugar levels while losing weight, Glucerna can help. And aside from helping manage blood sugar, this shake is a yummy rich butter pecan flavor… I really like it!
Price: $8.75 at soap.com
If you're on the Atkins diet, then chances are, you're worried more about carb counts than anything else. This weight loss shake is designed to work perfectly with the Atkins diet, with only a net of 2 grams of carbs. Plus, it's chocolate flavored. Yum!
9.

Sambazon Amazon Energy Drink
Price: $9.95 at soap.com
We've all heard that acai is the new magical weight loss ingredient, and this energy and weight loss drink has that, and more, in spades. Drink it for a mid-afternoon pick me up to get your through your day without the sugary, diet-busting soda or double mocha latte you usually have.
10.

Thalgo Slim 7 Slimming Drink
Price: $26.25 at soap.com
Add this tasty berry-flavored drink to your diet for one week, a mere 7 days, and get more weight loss, more energy, and a healthier result.
11.

Thalgo OcEa Draine Detox Drink
Price: $24.10 at soap.com
If you're feeling a little tired and run down while dieting, add this to your weight loss drink regimen and get a good detox cleansing! It's pre-measured, so you can just pour one vial into a glass of water or juice and enjoy. According to reviews I've read, it will also clear your complexion.
12.

Garden Greens GojiSplash Goji Berry Juice Concentrate
Price: $11.99 at soap.com
Support a healthy immune system and boost your metabolism with this concentrate. It's not your average weight loss drink, because it's so much more, meant to be enjoyed by dieters and people who just want to maintain their healthy goal weight.
13.

Teazen Zippa-TEA-doodah Concentrate
Price: $9.35 at soap.com
I admit it: I first noticed this weight loss drink because of its name. It's clever! But when I tried it, I actually really liked it (like I need more energy, but still). It's easy to use; just add a serving to your hot water or cold water and enjoy!
14.

Slim-Fast 3-2-1 Low Carb Meal Shake
Price: $7.55 at soap.com
This isn't your mama's SlimFast from back in the day. This is a newly designed and formulated shake (and weight loss system) that's made to help you lose weight quickly and safely, and keep the pounds off. This is a weight loss meal replacement shake that will help you feel fuller, longer, without loading up on carbs.
15.

Slim-Fast 3-2-1 Powder
Price: $8.39 at soap.com
This is the same delicious weight loss drink, just in a powder form, which makes it easier to travel with (most airlines won't let you carry on weight loss drinks). And I actually really like the chocolate flavor.
16.

Hollywood Miracle Diet 24-Hour Diet Natural Drink
Price: $9.65 at soap.com
Though I've never used this weight loss drink myself, I have a friend who swears by it. She used it for the two days before she started her official diet to give herself a jump start, and she got great results: she lost seven pounds before she even started her diet.
17.

EAS Myoplex Strength Formula Shakes
Price: $11.70 at soap.com
Let's talk more about building lean muscle. To do that, you'll need plenty of protein, but since you're dieting, you might not want to eat a big juicy steak. Enjoy one of these drinks before your workout to get the toned muscles you want, without the extra calories.
18.

EAS Myoplex Lite Drink Mix
Price: $36.95 at soap.com
Get the benefits of Myoplex in this easy-to-transport powder mix. Each packet contains the exact amount you'll need to make your own shake at the gym or the office, or even at home.
19.

Muscle Milk Light Protein Powder
Price: $26.95 at soap.com
If even half the claims of Muscle Milk are true, you'll have the body of your dreams before you know it if you use their weight loss drinks. First of all, it's not a typical meal replacement shake. It will, however, help you burn fat, rather than store it.
20.

Garden of Life RAW Meal Replacement Powder
Price: $41.21 at soap.com
If you're concerned about what nasty chemicals and additives might be in your meal replacement or eight loss drinks, then this powder was made for you. It's organic, and while it doesn't contain anything you need to be worried about, it does contain 33 grams of protein, 14 grams of fiber, 20 Vitamin Code vitamins and minerals providing at least 100% of the Daily Value of 16 key nutrients. This is an excellent meal replacement!
Now I'm all hungry (or thirsty) for a weight loss drink. I really, really like the Ensure weight loss and nutrition drinks (they're an incredibly great breakfast meal replacement) and the SlimFast shakes taste great! Which of these weight loss drinks do you like best, and why? Do tell!
Top Photo Credit: canardo
{{#comments_count}} Show Commnents ({{comments_count}}) {{/comments_count}}