7 Things You'll Need for the P90X Workout ...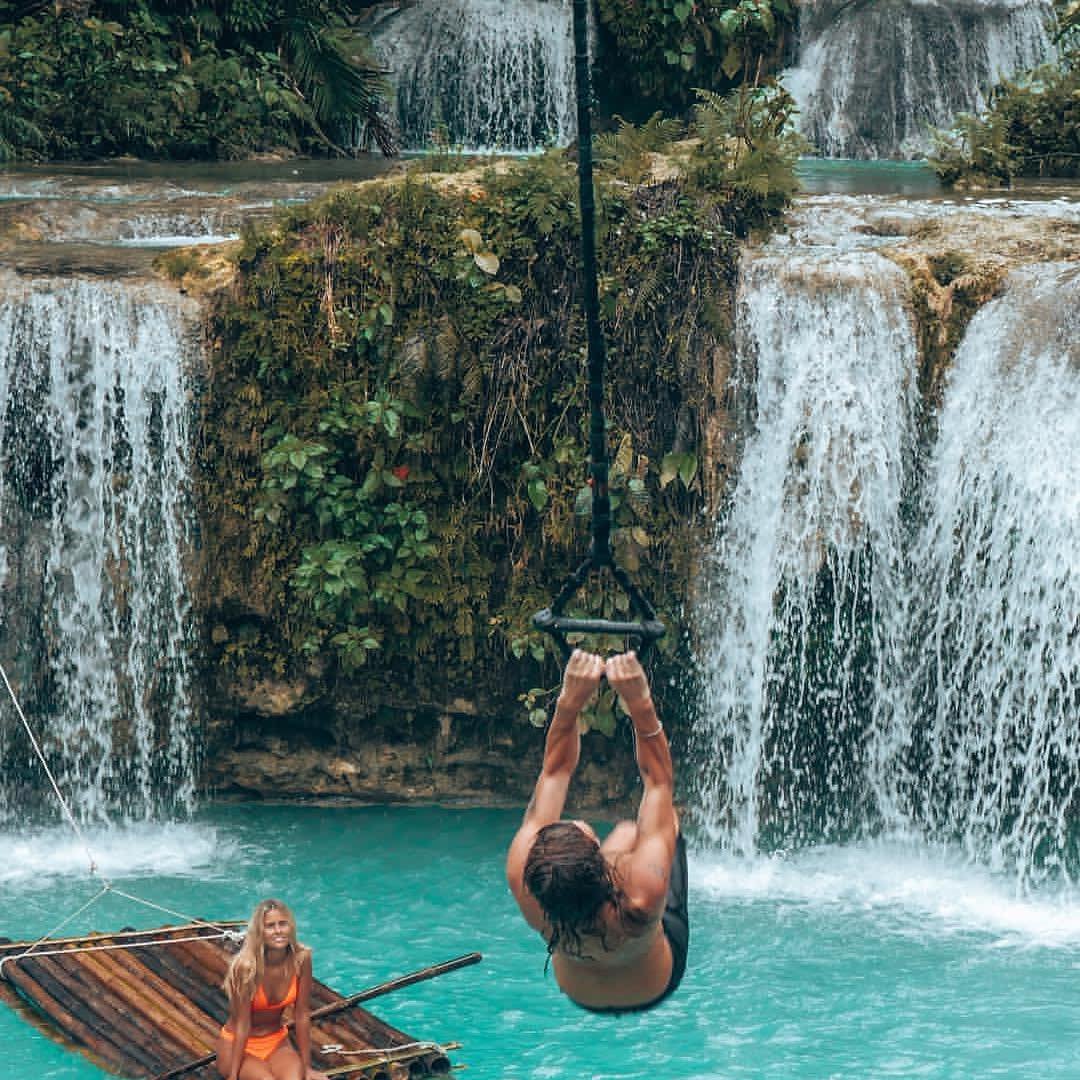 Six weeks ago, I started the P90X workout, and I have never been in better shape, not even in my teens when I was running cross-country. I feel fantastic, look great in my swimsuit, and I owe it to P90X and a careful diet. If you're looking to lose weight or just tone and sculpt your body in time for bikini season, I recommend the P90X workout, for sure. It's difficult, especially at first — honestly, my first day, I worked out so hard I threw up (not recommended). But P90X gives you the results you want, and you don't even have to find the inspiration to get to the gym, because you do the workout at home. Before you start, though, talk to your doctor to make sure you're healthy enough for this cardio-intense workout… then take this list to your nearest fitness store to get the rest of your P90X supplies. Here are 7 things you'll need for the P90X workout.
**

Price:** $139.80 at amazon.com
While this set of DVDs may seem a little pricey, keep in mind you won't be paying a gym membership, and that you'll have the results you want in only 90 days… which calculates to a mere $1.55 per day. It's a total body fitness program, which includes yoga, stretching, cardio, weight training… and even a nutrition program, so you won't need to buy those classes separately! It's actually a bargain!
Price: $65.00 at zappos.com
I do the yoga workout barefoot, but for all of the other workouts, I wear my New Balance trainers. You'll need to invest in a good pair of cross-trainers, too, and these are the best ones I've found. Be sure to find a pair that fits well and gives you support, which is another thing you'll need for the P90X workout.
3.

Nike Heritage Long Bra
Price: $45.00 at zappos.com
Trust me, sweetie, you'll need some extra support for most of the P90X workouts, especially the plyometrics (lots of jumping and bouncing). Make sure you have the girls well-controlled before you begin your workout, or you'll be distracted. You'll really want to focus on your workout, not on your girls.
4.

Hugger Mugger Yoga Mat
Price: $70.28 at zappos.com
You won't just need this for the P90X yoga… you'll need it for all of the workouts, so I highly recommend you invest in a good one. If this seems a little expensive, try to find another good one locally, one that won't slip. A great mat is definitely one important thing you'll need for the P90X workout.
5.

Xertube Resistance Band
Price: $8.54 at amazon.com
For nearly all of the moves in the P90X workouts, you can either use dumbbells, a pull-up bar, or a resistance band. I prefer the band to all of the other options. I use one like this, with medium resistance and handles, rather than the bands that are just cloth.
6.

Furry Forager Water Bottle
Price: $22.99 at modcloth.com
You'll look forward to the brief water breaks during each of the P90X workouts, especially with this darling water bottle. Staying hydrated is even more important than staying stylish, sure, but why not have both at once? It's one of the essential things you'll need for the P90X workout.
Price: PRICELESS
You can't buy this in any store, but this is something you'll need for sure — willpower. Because you'll be exhausted and ready to throw in the towel long before the workout ends… but don't. Stick with it. You'll be sore, and tired, but you'll be so glad you did.
I know it's not going to be easy to get started with the P90X workout, but once you do, stick to it, and you'll notice it gets easier after the first two weeks… and then you'll be hooked, especially once you start to notice the results. It's amazing, like no other workout I've ever tried… you'll love it, too! Or maybe you're already a fan of P90X! If so, what other things do you think you'll need for the P90X workout? Please share!
{{#comments_count}} Show Commnents ({{comments_count}}) {{/comments_count}}