Diet Friendly Cocktails for Girls Having a Night out ...
By Eliza
No one should have to give up happy hour, even if they are trying to watch their weight. If you look forward to your evening cocktail, but want to control your calorie intake, you have come to the right place. You need a repertoire of healthy cocktails and I have some for you. These drinks are both refreshing and low-calorie so you can indulge in happy hour, completely guilt-free. Each one is easy to make and fun to drink so make a pitcher and share.
---
1

The Paloma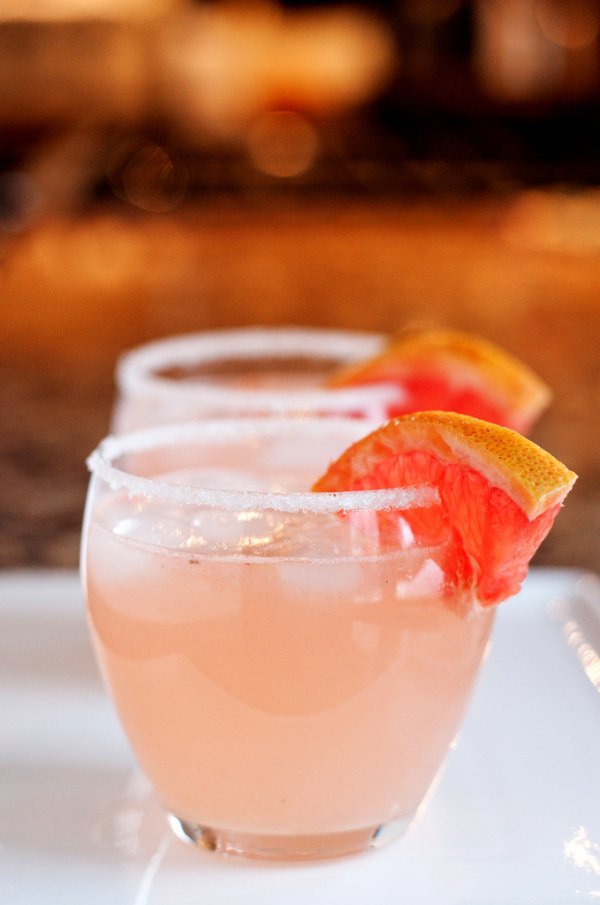 This drink is refreshing because it has grapefruit juice in it. You can sip on a hot summer day and cool off while you enjoy a cocktail. What could be better than that?
Ingredients:
¼ cup tequila
¼ cup club soda
¼ cup grapefruit juice, freshly squeezed
1 tablespoon fresh lime juice
1 teaspoon sugar
Directions:
Coat the rim of a cocktail glass with sugar. Add the grapefruit and lime juices with the sugar and stir until the sugar dissolves. Add the tequila and the club soda and stir. Fill the cup with ice and serve garnished with a wedge of grapefruit.
Source: bsinthekitchen.com
2

Blueberry Mojito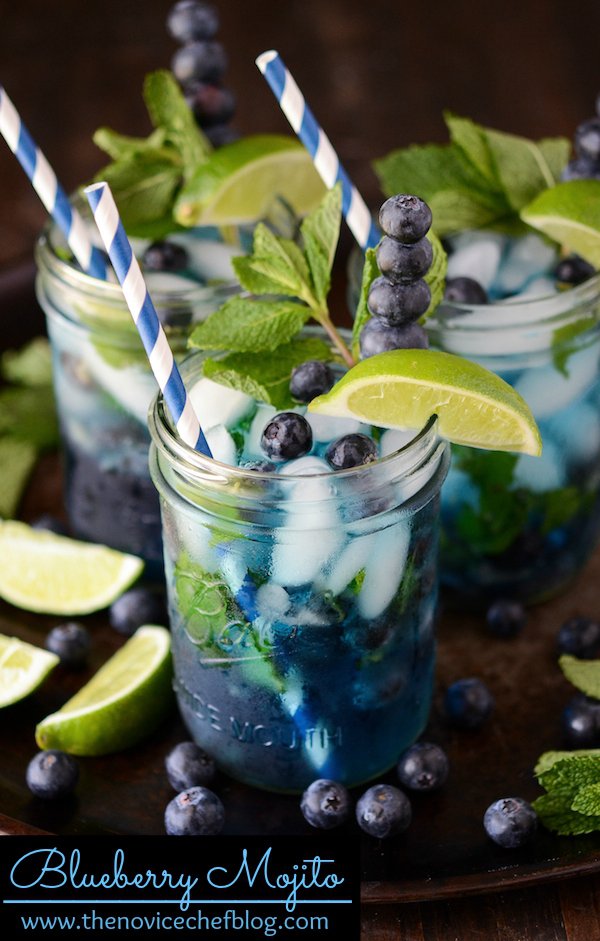 Summer is when blueberries are in season and the addition of mint makes for a super tasty cocktail that will beat the heat of summer.
Ingredients:
1 cup blueberries
4 ounces rum
10 mint leaves
2 teaspoons sugar
Juice from 2 limes
6 ounces club soda
Ice
Directions:
Puree the blueberries in the blender and set aside. Muddle the mint and sugar in a cocktail shaker, then add the lime juice, rum and blueberries and shake to combine. Place ice in two glasses and divide the club soda among them. Top with the blueberry mixture and stir. Garnish with blueberries and mint leaves to serve.
Source: thenovicechefblog.com
---
3

Watermelon Sangria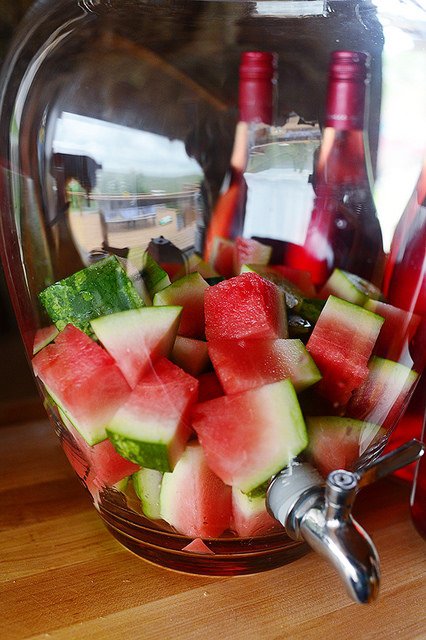 It's not really summertime until you sit on the patio enjoying a cool glass of sangria. Watermelon is the perfect flavor for hot summer days. This recipe makes plenty to share.
Ingredients:
1 watermelon, washed
6 bottles chilled rose wine
1 bottle chilled champagne
Directions:
Cut the watermelon into chunks and place in a large drink dispenser. Cover with the rose wine and chill for at least 6 hours. Just before serving, stir in the champagne.
Source: thepioneerwoman.com
---
4

Spiked Pomegranate Lemonade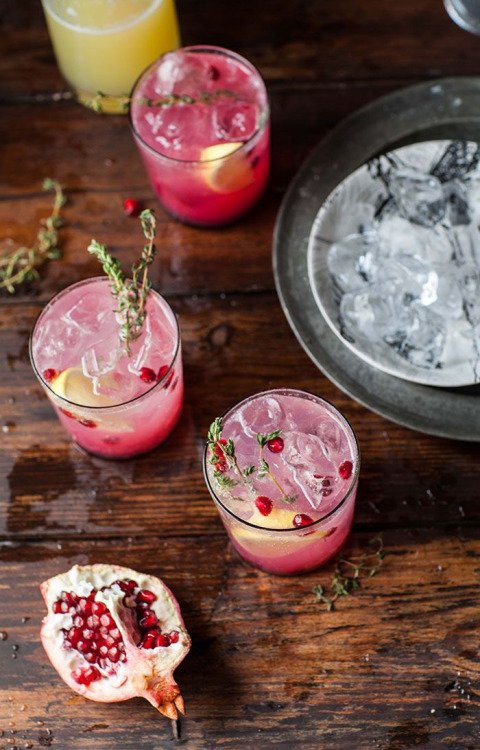 If a plain old glass of lemonade isn't doing it for you, try this spiked version to shake things up. This is perfect for a backyard barbecue, but you better make a bunch because everyone is going to love this drink.
Ingredients:
1 ½ ounces lemon vodka
1 ½ ounces lemonade
1 ½ ounces pomegranate juice
4 ounces club soda
Directions:
Combine the ingredients in a cocktail shaker and pour over ice.
Source: fitnessmagazine.com
---
5

Skinny Sunrise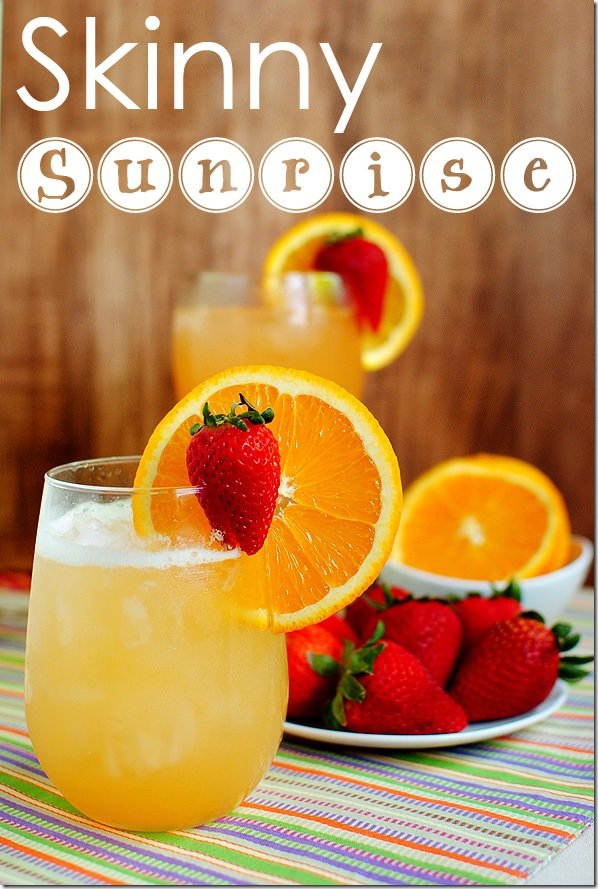 The citrus flavor of this drink will instantly transport you to an island somewhere. It's the ideal drink for sipping while lounging in a hammock in the backyard.
Ingredients:
1 ounce rum
½ ounce strawberry simple syrup
1 ½ ounces orange juice
1 ½ ounces pineapple juice
¼ cup club soda
Ice
Directions:
Fill a cocktail shaker with ice and add the rum, simple syrup and both juices. Shake well to combine. Pour the ice and liquid into a glass and top off with club soda.
Source: iowagirleats.com
6

Skinny Coconut Margarita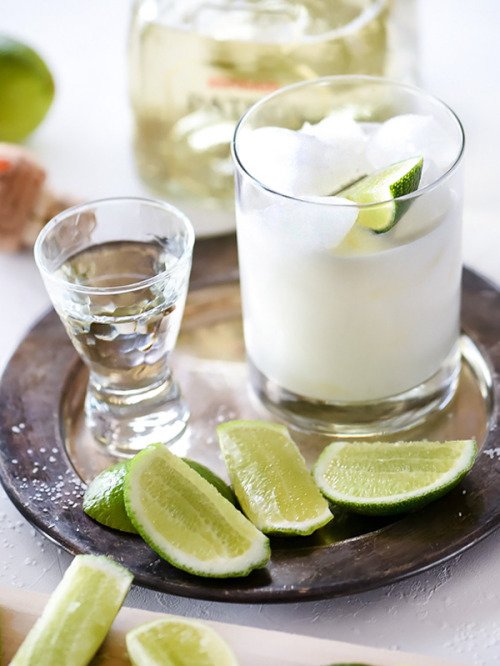 What could be more summery than the taste of coconut? This low-calorie margarita is the perfect choice for when you need a vacation feel on an ordinary day.
Ingredients:
1 ounce coconut flavored tequila
Splash coconut water
Lime wedge
Directions:
Pour the tequila over ice in a glass and top off with the coconut water. Squeeze in the lime wedge and serve.
Source: dailymakeover.com
---
7

Grape Pineapple Mint Fizz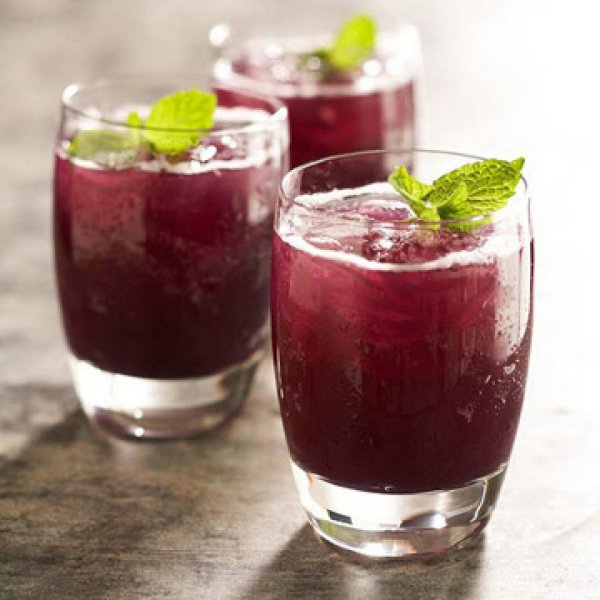 Craving something fizzy? This drink is sure to satisfy. The fruity flavors are outstanding for summer and you'll want to eat this one again and again.
Ingredients:
½ cup fresh mint leaves
1 ½ cups unsweetened grape juice
6 ounces unsweetened pineapple juice
2 cups chilled club soda
Ice
Directions:
Lightly muddle the mint leaves in a pitcher, then add the grape and pineapple juices. Chill for 24 hours. Remove the mint from the juice mixture and throw it away. Add the club soda and stir well to combine. Serve over ice.
Source: diabeticlivingonline.com
Which one do you want to try today?
---
Comments
Popular
Related
Recent