7 Weeks to Move, Groove and Dance to Weight Loss ...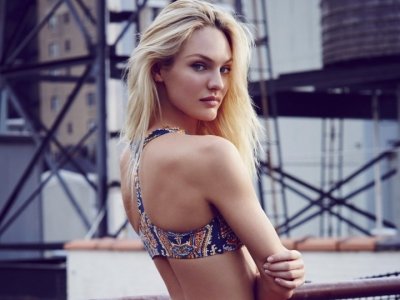 Did you ever think you could dance for weight loss and actually see incredible results? How could something as fun as dancing actually help you to sculpt your body and lose weight? Look at the amazing body transformations on Dancing With The Stars! This is for good reason because dancing is an incredible fitness exercise. In fact, dancing can burn anywhere from 500-750 calories in an hour and make you feel great. So shake your hips and in just 7 weeks you can move, grove and dance for weight loss with these great dancing styles:
1.

Latin Dancing

Salsa anyone? Head to the local Latin dancing club or look for an online video so you can shake your body to dance for weight loss. Latin dancing is a great workout and a heck of a lot of fun so get that body moving! Try this for just one week.
2.

Swing Dancing

Swing dancing is loads of fun and a great workout but the key is to learn a few of the steps. You can head to a weekend swing dancing social where you can join in on lessons and meet new people or look online for free videos with lessons so that you can learn some basic swing moves for just one week.
3.

Indian Dancing

Indian dancing is a very intense workout and the beat is very quick so it will keep you going. So download some Indian tunes and dance your way to weight loss. To sculpt your body and see your desired results, perform this for a week.
4.

Just Dance

Just dance is a great video game because it is a good workout and loads of fun. So grab a friend or your significant other and challenge each other to one week of gaming without moving those thumbs, but instead shaking your hips. If you do it right, you will feel the after effects in your muscle soreness from these dancing workouts.
5.

Old School Aerobic Dance

Put on some old school music and dance some aerobic activities. Shake your hips, lift your legs and push yourself for a great workout. Life is what you make of it so make the most out of your old school workout and rock out while you burn mega calories this week.
6.

Zumba

Get a zumba video or look online so that you can try this workout for one week. Make sure you stay in step with the moves as much as possible so you can make the most of your workout and burn extra calories. Enjoy one week of Zumba fun fitness!
7.

Club It out

Club dancing can be an awesome workout especially if you really move and groove it, while you dance your night away feeling great. So head to the clubs this weekend and dance your weight off while having a blast. To get your full week of club workouts, pre dance in the week prior to prepare for your club night out! Dance in front of the mirror so you can check out your sexy, hip shaking moves!

Now that you have some great dance workouts that will help you burn mega calories, are you ready to get moving? Then follow these 7 weeks of dance-your-butt-off workouts and have a blast!

{{#comments_count}} Show Commnents ({{comments_count}}) {{/comments_count}}