7 Ways to Treat Yourself for Your Weight Loss ...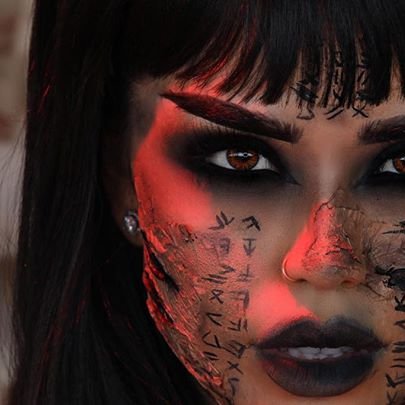 As you begin your weight loss journey, you may be thinking of the ways to treat yourself so you stay motivated and inspired to continue losing. Even though you may see your clothes fitting better than they have in years, it is still always nice to have the occasional reward for your hard earned work that you have put in. Penn State researchers found in a recent study that the best way to lose weight and stay motivated is by having little rewards. Just look at all the weight loss television shows and all the rewards they offer to keep contestants motivated. Create your own weight loss show with yourself as the main contestant by following the ways to treat yourself for your weight loss.
1.

Reward Yourself with a Makeover
As you reach mini weight loss goals, you should schedule a makeover at your favorite beauty counter and even purchase a lipstick and a liner or another cosmetic while you are at it. This tops my ways to treat yourself because it is a nonfood reward that really works!
2.

Go Shopping for a New Dress
After you lose ten pounds and you can fit in a smaller dress size, why not go out shopping for a new dress? Dress shopping is a lot of fun and it does not have to break your budget. You can visit the sale section of any of your favorite stores to snag a great buy without paying a fortune. Now schedule a night to go out with your friends so you can wear your new dress with confidence!
3.

Shop for a New Workout Outfit
As you lose weight set mini goals, like every five pounds of weight lost, reward yourself with a sports top or shorts. This small reward will keep you motivated to exercise with fashion and style!
I absolutely love getting a massage because it is so relaxing and great for your blood circulation. However, I rarely, if ever, get a massage, so when I do, it is a special occasion. If you are like me, set a goal like every fifteen pounds lost, you can schedule a massage.
5.

A Particular Charm to Represent Goal
Get a charm to add to your bracelet or for a necklace to represent your weight loss or a new activity you now participate in. You can get a runner, biker, or a number to represent your pounds lost. If you are not one to wear charm bracelets, you can get a magnet for your refrigerator to remind you of achieving your weight loss goal!
There is nothing that brightens a day more than fresh flowers. Who cares if you are buying them for yourself? If you have something special to celebrate like your weight loss, celebrate with your favorite flowers. These flowers can remind you for at least a week that you have hit a new weight loss milestone.
Now that you have reached your twenty pound weight loss goal, it is time to relax to have a manicure and pedicure day! Schedule some time with your friends to join so you can have a girls' day out, and reward yourself for your hard work losing weight and reaching your mini goal.
Now that you have mini rewards that you can work towards, get moving and eating healthier so you can achieve your weight loss goal. Remember. there is no food that tastes as good as being thin and healthier feels, so make yourself a priority. What are your weight loss goals? How will you achieve this?
{{#comments_count}} Show Commnents ({{comments_count}}) {{/comments_count}}