7 Tips for a Healthy Halloween ...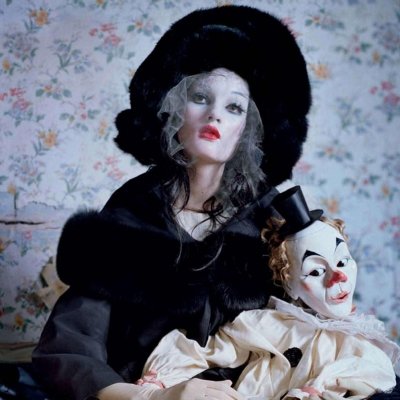 Want tips for a healthy Halloween this year? With countless candy at all the stores, fall presents some new weight loss challenges that require lots of will power. Although Halloween is just one day, we have to avoid two months of extra candy loaded throughout the grocery stores. And on occasion you may have a slip up and end up buying your favorite candy. That is what happens when we are surrounded by temptation. So how can you combat this and avoid weight gain this Halloween? As a personal trainer, I have plenty of tips for a healthy halloween to help you like these:
1.

Hand out Healthier Swaps

To avoid a chocolate filled pantry becoming your biggest weakness, purchase healthier swaps this year like granola bars and animal crackers. You can even get some small toys to hand out to younger children. You can become a hit without handing out unhealthy treats if you just get a little creative. Healthier swaps is one of the best tips for a healthy halloween that will help to not break your diet, helping you avoid temptation.
2.

If You Have to Buy Candy do It Later

If candy seems to be the only goal on most of the neighborhood kids minds this Halloween you can purchase some chocolate, but avoid the gummies as they destroy teeth. And purchase the candy day of or the day before Halloween so you do have to deal with the temptation of living with candy in your home.
3.

Get Candy You do Not like

If I purchase candy, I always avoid my favorites, like Reese's Peanut Butter Cups. If you avoid the faves you can avoid a slip up and stay on top of your goal of staying strong this year! And you can stay slim as a result of your smart thinking!
4.

Keep the Faves and Donate the Rest

If you are a trick or treater, you can rack up over 3000 calories of sweets on this one fun costume night, so avoid overeating by weeding out the wants. Keep your favorite candies and donate the rest to your local homeless shelter or any charity that donates candy to children in need. Or better yet, donate it all!
5.

Avoid the Candy Aisles

For the two months prior to Halloween, avoid the candy aisles or any other tempting areas of the store that are laden with an array of candy. If you can avoid these areas, it will be much easier to stay healthy and leave the store without candy in your grocery bag!
6.

Get Crafty

Instead of just focusing on candy this year, get crafty and create a carved pumpkin with a scary witch this year. Or make a centerpiece to decorate the kitchen table to celebrate the fall season. You can find plenty of craft ideas online and you can avoid gaining weight this Halloween!
7.

Size Matters

When you do choose to have some candy, just remember that size matters. Use portion control and choose the mini version of your favorite treat, it will be a fraction of the calories with all the taste. Enjoy the same ingredients that can cut your craving without being bogged down by over indulging!

With all these tips for a healthy Halloween, are you ready to enjoy this fun and frightful day? Wishing you a happy and healthy Halloween and in between the hustle and bustle of door rings, squeeze in a few squats for me!

{{#comments_count}} Show Commnents ({{comments_count}}) {{/comments_count}}