7 Steps to Get in Shape for Vacation ...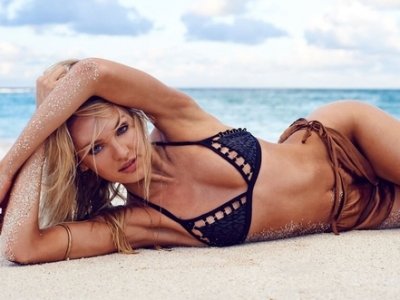 Your vacation's booked and your motivation is now high, so how do you get in shape for vacation? This question is on the minds of many vacationers every year. As a personal trainer, I help sculpt bodies often for people planning their vacations. Vacation is a great motivator because there is a set goal date and a driving force within you to help you to get there. So do you have what it takes to get in shape for vacation?
When you have had any major life goals, how have you achieved the end result? Always with a plan, because without a plan in place, you will plan to fail. So set a plan with your weekly goals so that you can get in shape for vacation.
Stop opening your pantry to reveal the temptations that you should not be eating, or even have in your home. Do a pantry makeover so that you can be more likely to stay on track by removing all unhealthy food and replacing it with health snacks. The bulk of your food will be in your refrigerator, consisting of veggies and fruits.
3.

Go Food Shopping for Healthy Choices
Head to your local grocer to food shop the healthy way. Head to the veggie department first, then fruits, then whole grains, then lean proteins and check out in the no candy aisle so you are rid of any temptation. Easy peasy and you are out the door the healthy way!
4.

Order Your Swimwear for Added Motivation
As you eyeball the calendar, with just 3 weeks away to your vacation, why not get your bathing suit so you can give yourself some added motivation? There is nothing more motivating than the mere thought of wearing a two piece in front of your spouse and a bunch of strangers. Try on your bathing suit and take a "before" picture. In just a few short weeks you will have an even better "after" picture!
As you stress over the abundance of weight you have to lose for vacation, take a deep breath. Do not worry, you will get there. It will take some work, energy and dedication but you will lose your weight for vacation. To stay on track, weigh yourself in at the end of every week and track your progress of success!
6.

Exercise to Tone and Better Your Health
Make sure you exercise for a minimum of 5 days a week so that you can get in shape for vacation. You have to put in the time to see the results. If you get on track, your hard work will be well worth it. Through this process you will better your health and have an abundance of energy!
As your vacation approaches in just a few days, be confident and proud of how far you have come. Look at how far you have come, not how far you have to go, and smile! You deserve to smile because of your success!
So tell me where are you headed off to for your vacation this year? Can I come? I promise I can fit in your suitcase and you will have a workout companion with you then. Have a great time!
{{#comments_count}} Show Commnents ({{comments_count}}) {{/comments_count}}