7 Spring Weight Loss Tips to Help You Spring to Your Goals ...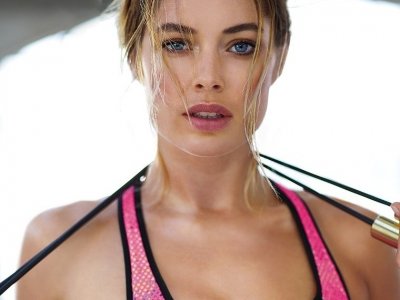 Want some spring weight loss tips to help you spring to your goals? With the season in full swing, it is time to get moving and work hard towards your goals. The weather is perfect to get outdoors and get moving. Studies show people move more in the warmer weather, so it is time to get your body going to achieve your fitness and health goals. As your trainer and a lover of the great outdoors, here are some spring weight loss tips so that I can help you to meet your goals:
To begin moving more, one of the best spring weight loss tips is to start your cleaning. Pull out the refrigerator to clean behind, the stove can be pulled out and then head to the garage to clean and reorganize. These simple chores can help you to burn calories and make your home sparkling clean. This is one of the easiest spring weight loss tips to help you get started.
The weather is too nice to be cooped up indoors, so get outside to grill your dinner. Grill some chicken and veggies so you get your fiber and protein in for the day. As you wait for your food to cook, perform some pushups and squats. You should be able to squeeze in 3 sets of ten. After you complete this mini workout, you will feel great and enjoy your grilled meal even more. You earned it!
I love going for an after dinner walk in the spring to burn off some post meal calories and enjoy the fresh air. Some of my best memories as a child are of going for a walk after dinner with my father and sister. Make memories with your family as you get a workout in and walk two miles after your meal.
4.

Get in a Fitness Routine
Spring to your weight loss goals by getting in a regular workout schedule. If you can start biking to work, save on gas and save the earth by enjoying this spring workout. This is a great way to get a head start to health in your day.
Run to the park to enjoy the great outdoors and stop for some playtime at the playground. At the playground, you can use the monkey bars to perform some chin ups and benches for step ups. This is a great way to switch up your normal fitness routine to reach your fitness goals.
Now that the weather is warming up, there are no excuses to not be outdoors, so why not register for a running race? This is a great way to amplify your motivation because now you have an event to train for. And along with this preparation comes great results!
Hiking is a great workout and a lot of fun, so why not head to a local trail? If you head to a more challenging trail, you will burn more calories while strengthening and you will feel so accomplished when you complete this. If you want to increase the calories burned, try running up the trail. Hiking is best in the spring because it is the perfect temperature. So challenge yourself to a new trail starting today!
Hope you spring to your weight loss goals so that you see great results! Are you ready for the challenge? Then get outside and get going on this beautiful spring day!
{{#comments_count}} Show Commnents ({{comments_count}}) {{/comments_count}}