7 Healthiest Frozen Meals ...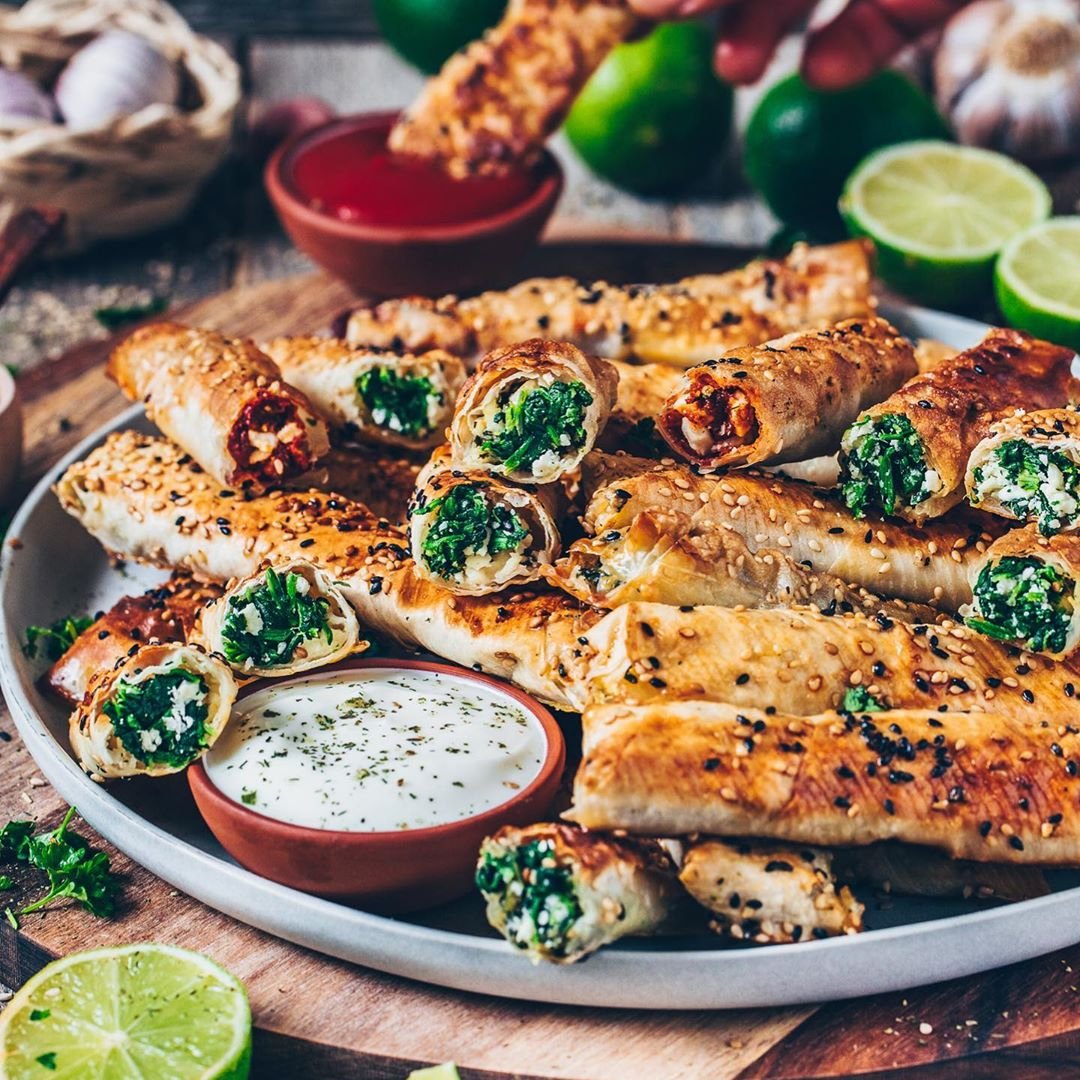 Have you been dying to know what the healthiest frozen meals are? When selecting a frozen meal, you'll need to read the "nutrition facts" panel on the package to make sure your choice is a healthy one. Some frozen dinners are loaded with fat, sodium, and calories. Sticking with the lighter versions (such as Lean Cuisine, Healthy Choice, Smart Ones) is usually a safe bet, but there are no guarantees. To make your decision easier the next time you're in the frozen food section, here are 7 of the healthiest frozen meals to pick!
1.

Morningstar Farms Bacon, Egg & Cheese Biscuits
(270 cal, 8 g fat, 630 mg sodium)
Morningstar Farms is always a company I trust with making delicious and healthy meat-less products. They are great to eat even if you aren't a vegetarian! Morningstar Farms bacon, egg and cheese biscuits are a great frozen breakfast if you don't have the time to cook. It is a flaky buttermilk biscuit stuffed with egg, cheese, and vegetarian bacon. This is one of the healthiest frozen meals and is the perfect on-the-go meal! It has full of flavor in every mouthful. It's much better to eat than grabbing a bagel or egg sandwich with real bacon on your way to work!
2.

Healthy Choice Chicken Parmigiana
(350 calories, 10 g fat per meal)
This healthy frozen meal was voted the best frozen meal with meat in Self magazine's healthy food awards this year. I mean, knowing there is a healthier, cheesy chicken parm meal you can eat on the go? What could be better! Plus, it has only 350 calories for the cheesy chicken parm, broccoli, and caramel-apple crisp combined! It gives you enough food to feel satisfied while also helping out your waist line. I don't know about you, but that's a win all around for me!
3.

Amy's Light & Lean Black Bean & Cheese Enchilada
(240 cal, 4.5 g fat, 480 mg sodium)
You'll never believe this organic veggie wrap came from your freezer! This full meal is served with brown rice, sweet corn, and carrots which makes it super-filling. The enchilada includes organic black beans, tofu, brown rice, vegetables and cheese in an organic corn tortilla with a blend of tomatillo and ranchero sauces. This great tasting, gluten free meal contains only 240 calories. It's a great option for those of you missing Mexican food since starting your diet!
4.

Lean Cuisine BBQ Chicken Pizza
(340 cal, 7 g fat, 430 mg sodium)
As far as pizza goes, this is one of my personal favorites. There are tons of frozen pizzas, but Lean Cuisine is one of the lowest in fat and calories. Amy's pizzas are organic and have whole wheat crust, but if you look at the nutrition label you'll notice only 1/3 of the pizza is what's counted. That means whatever the calories are, multiply it by 3. The Lean Cuisine box has an aluminum circle that you put the pizza on to heat. It makes it crisp and delicious!
5.

Kashi Lemongrass Coconut Chicken
(300 cal, 8 g fat, 680 mg sodium)
Kashi is one of the favorites that keeps coming up when people discuss their favorite healthy frozen meal. The Kashi Lemongrass Coconut Chicken meal seems to be one of the most popular Kashi dishes! This dish contains chicken with broccoli florets, carrots, and sugar snap peas, all served over seven whole grains and sesame with red quinoa pilaf. It's then topped with a lemongrass coconut sauce and coconut flakes. Pretty fancy for a frozen meal right? Made with all natural ingredients, and only 300 calories!
6.

Lean Pockets Turkey, Broccoli, and Cheese
(260 cal, 8 g fat, 34 g carbs, 430 mg sodium)
Hot Pockets has always been a great on the go meal or snack. Recently, Hot Pockets has rolled out a line of Lean Pockets. Their whole grain crust line is actually pretty good and only contains around 260 calories for each and only 8 g of fat. They even have Lean Pocket breakfasts! These were definitely a meal staple of mine back in high school, but when they're on sale, I usually find myself stocking up a couple of boxes. They're just so quick and easy to make!
7.

Gorton's Garlic Butter Grilled Fillets
(80 cal, 3 g fat, 310 mg sodium)
Gorton's has a great lineup of grilled fish meals that are super low in calories. The Garlic Butter Grilled Pollock fillets are one of the healthiest. Flame-grilled and expertly seasoned with real garlic and butter, Gorton's Garlic Butter Grilled Fillets add sizzle to any meal! You can enjoy this grilled fish from your oven or microwave. Plus they contain all natural ingredients, are gluten free, have omega-3, and are only 80 calories! With something this low in fat and calories you can splurge a little on your side dishes.
When searching for a healthy frozen meal, make sure you check the portion size, listed on the very top of the nutrition label. Some crafty manufacturers measure a portion as something less than the entire contents of the box. Also, try to look for meals with less than 800 milligrams of sodium in them, calories in the 250-300 range, less than 4 grams of saturated fat, and have at least 3-5 grams of fiber. What is your favorite healthy frozen meal that you find at the grocery store?
{{#comments_count}} Show Commnents ({{comments_count}}) {{/comments_count}}