7 Fantastic Running Shoes for Beginners ...
By Jennifer
I started running not long ago, and it took me forever to find the perfect pair of running shoes. Sure, the internet and magazines are full of tips on picking the right pair of running shoes, but some of the advice just didn't make sense to a newbie like me. After lots of trial and error, and a few pesky, painful blisters, I've narrowed my field and thought I'd share the results. Here are 7 fantastic running shoes for beginners, girls who are just starting to run, like you and me!
---
1

New Balance WT20V2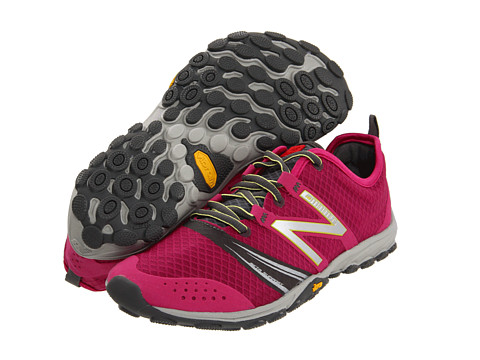 Price: $99.95 at zappos.com
Simply put, my New Balance running shoes are perfect! I love them… they're lightweight, but they provide support where I seem to need it most (arch and ankle). To top it off, they're pink, my signature running color, and they're less than $100. These may well be the perfect running shoes for beginners… or even seasoned veterans.
---
2

Skechers Go Run Ride Ultra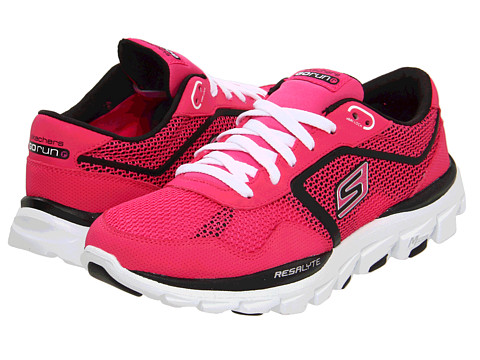 Price: $80.00 at zappos.com
Perhaps the name says it all: go run! These shoes come with a smooth lining, so some runners opt to wear them without socks. They come in a range of color combos, like this pink (woo-hoo!), and they're true to size and true to width, too.
3

ASICS Gel-Noosa TRI™ 7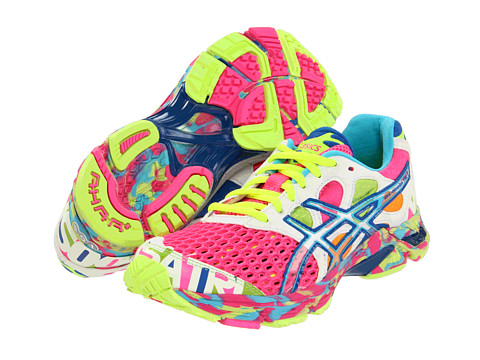 Price: $120.00 at zappos.com
Well, these will certainly never get lost in your closet, will they? They're an ideal running shoe for beginners because they're lightweight and breathable, and apparently, very hard to lose track of. They're also incredibly comfortable and stable.
---
4

Nike Free Run+ 3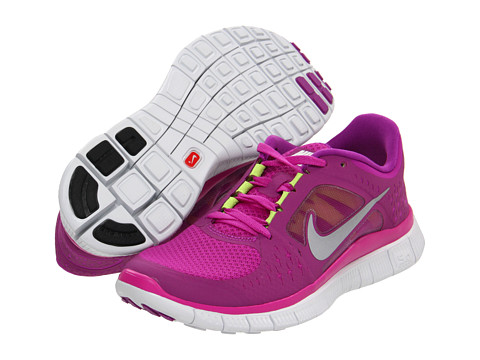 Price: $100.00 at zappos.com
This was the first running shoe I bought, and I loved it. They're very durable (my bestie's lasted for more than a year of running), and they're made to promote a proper gait. They also work with the Nike+ training system, which I loved. Might these be the perfect running shoe for beginners? It was for me!
---
5

Brooks Adrenaline GTS 12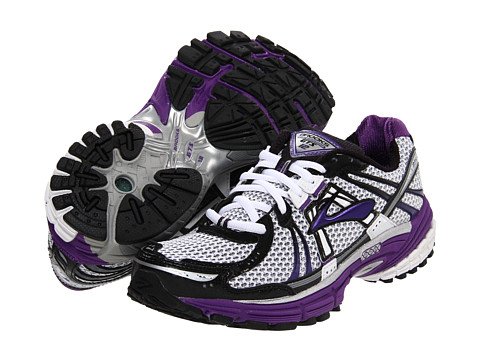 Price: $110.00 at zappos.com
My boyfriend swears that these Brooks running shoes are the best he's ever worn, and who am I to disagree? He's been running for more than 20 years! They do provide excellent cushioning and stability, though they are a little heavy on the foot.
---
6

Merrell Barefoot Lithe Glove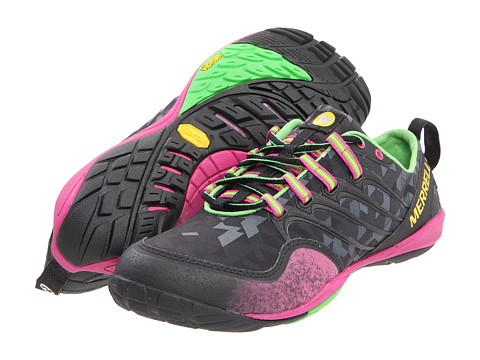 Price: $125.00 at zappos.com
As the name implies, these running shoes for beginners fit like a glove! They're made for "barefoot" running, great for any terrain, but as a barefoot running shoe, they don't provide a lot of support. If you still need support to help with your gait, these aren't the shoes for you… yet! Just wait… they're so worth it!
---
7

Adidas Running Marathon 10 W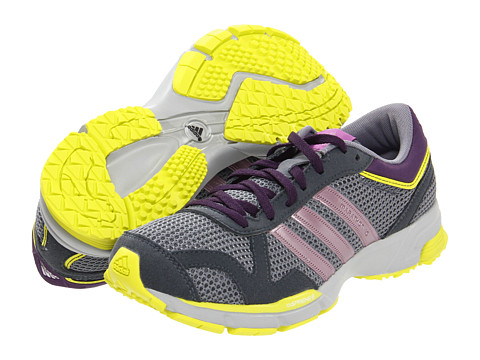 Price: $80.00 at zappos.com
If you're an over-pronator (your foot rolls in when you run), then these are the running shoes for you! They're designed to help you resist over-pronation, but they're still light-weight and comfortable. Are you an under-pronator? Then try the New Balance W580V2. These shoes will nip pronation problems in the bud, making them another pair of perfect running shoes for beginners.
See? No matter your running issue or sartorial style, there's a pair of running shoes for you, and it doesn't have to be complicated to find them! Which of these running shoes for beginners is the running shoe for you? Or have you found your running shoe SOLE mate? Do tell!
Top Photo Source: natalieminhphotography.com
---
Comments
Popular
Related
Recent