7 Best Low Cal Treats ...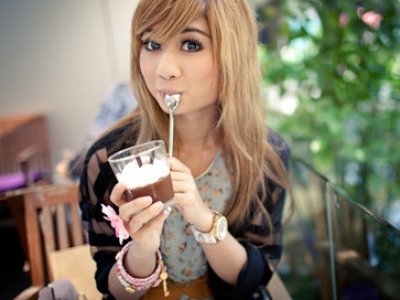 **Low Cal Treats **are a great way to reward yourself with something tasty while avoiding undoing all your hard work at the gym. Trick your tastebuds with a low cal treat and enjoy your favorites like cake and chocolate without the guilt and sugar crash. If you need some help getting started, don't worry, just keep reading! You may just find some new, tasty low calorie treats to replace your current snack options!
1.

Skinny Cow Milk Chocolate Dreamy Clusters
Calories: 120 calories per bag
This is for all the chocolate lovers out there. These marvelous dreamy clusters will make other candy bars blush with all the chocolate, caramel, and crispy and chewy pieces of goodness all for 120 cals. Can you believe all that tastiness packed into one healthier alternative treat?
2.

Pirate's Booty Aged White Cheddar Baked Rice and Corn Puffs
Calories: 130 calories per ounce.
These all-natural rice and corn puffs are a low cal treat that you can feel good about. These little puffs of heaven are baked, cholesterol free, low fat, and contain 2 grams of fiber per serving. Next time you crave something salty and crunchy, make like a pirate and have some Pirate's Booty.
3.

Vitalicious Mini VitaCake Fudgy Chocolate
Calories: 50 calories per mini cake
These mini cakes are not only yummy but they contain protein, fiber and 15 vitamins and minerals. Shoot, for 50 cals a piece, you can have another one later and still stay within 100 calories-yippee!! They're one of my favorite low calorie treats!
4.

Yoplait Light Fat Free Yogurt
Calories: around 100 calories per 6 oz. container
A lot of people think yogurt is boring but our friends at Yoplait have made it a lot more exciting with new flavors like Apple Turnover, Red Velvet Cake, and Pineapple Upside Down Cake! We all know that there are tons of nutritional benefits to eating yogurt so why not eat it more often and take advantage of all that this low calorie treat has to offer.
Calories: 160 calories per 4 oz. bowl
This is like eating a pie without the crust. Each bowl contains all natural fruit, fruit sauce, and a crispy topping. You can eat these at room temp or briefly zapped in the microwave for a sweet treat anytime. Now if someone could only invent zero calorie cheesecake…
6.

Sea's Gift Roasted Seaweed Snack
Calories: 30 calories per 0.17 oz. pack
This Korean version is different from the traditional Japanese seaweed that you might be used to from restaurants. Korean seaweed uses canola oil, sesame oil, and sea salt to make this delicious, light and crisp snack. This low cal treat is all natural, MSG and sugar free, and contains 100% DV of iodine which is an essential component of the thyroid hormone that regulate growth and metabolism.
Calories: 100 calories per 1 oz. bag
What list of low cal treats would be complete without this one?! Popchips is an amazing all-natural popped chip that comes in 10 scrumptious flavors and has less sodium, fat, and calories than the average greasy chip. Pick these up the next time you have a hankering for something salty.
Of course fruit and veggies make the best snacks, but when you're craving something a little different with lots of flavor while still being waistline-friendly; grab one of these low cal treats to satisfy that salty or sweet tooth! What is your go-to low cal treat?
Top Image Source: weheartit.com
{{#comments_count}} Show Commnents ({{comments_count}}) {{/comments_count}}